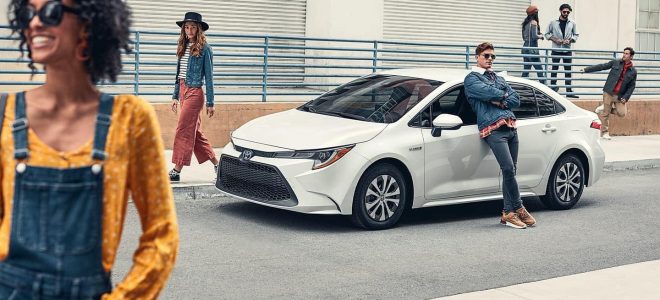 College students often have a hard choice to make. No, it's not about their studies, school choices, or even room decoration. It's about their first college car and how to choose it. Indeed, many college students take such a purchase very seriously. After all, this vehicle will be with them throughout the most important years of their lives. They will rely on their cars to get them to classes on time and drive them on road trips during summer breaks. This car will be in the center of most of their memories.
Not to mention that a car choice will also mean a big financial investment. Some students can't afford to make the wrong choice here, as they have only one shot to make it right. So, choosing a reliable, long-lasting, and nice car on the first try is important. Yet, making such a choice can get challenging. That is why we have prepared a brief guide on how to choose the right car when you are in college.
Set a budget
Of course, budget plays a dominant role in your future search. See how much you can spend on a car without hurting your finances. Perhaps, take a good look at your credit history and purchase a car with several monthly payments. Your other option should be looking at the used vehicle market and choosing, perhaps, not a new but worthy car there.
In addition, make room in your budget for car insurance as it is strictly necessary for such a purchase. Keep in mind that each car may have slightly different conditions for insurance. Meaning you can choose a car that will require minimal payments for monthly insurance. However, the opposite is also possible. So keep your options open till you examine such requirements.
Lastly, car maintenance should also make it to your budget. Thus, you can make a cheap deal on a used car. Yet, its repair and frequent shop visits can cost you way more than you saved. So, choose wisely and see how much maintenance each car model needs before making your final choice.
List your requirements
Each student needs their car to behave a certain way, look a certain way, and fulfill certain expectations. You better set your goals and requirements before going to a car dealership. So, start with measuring your driving experience. Consider what cars you've already driven. Should it be stick or manual? Are you good at parking? Do you need special technologies and other tech benefits, like safety features in your car? All of these questions will help you narrow your search and find the best option to your liking.
For example, you can consider getting a compact car for more convenience. Thus, you have an easier time finding a parking spot on campus and parking in general. You may also consider things like your family or group friends' size or whether you want to carpool in college. Perhaps, you need a large luggage space or extra room for all your friends.
Also, think of how much you are ready to spend on fuel. Or even if you want to spend money on gas at all. Of course, electric cars are, on average, more expensive. Yet, they are a great investment in the future. You also want something reliable to feel safe and not waste money on repairs.
Lastly, think of its resale value. Perhaps, you'd like to sell the car after college, so you better choose wisely about how much it's gonna profit you in a few years. After all, you may spend more at www.writingpapersucks.com than you intended to. So some financial reimbursement after graduation won't hurt.
Used vs. new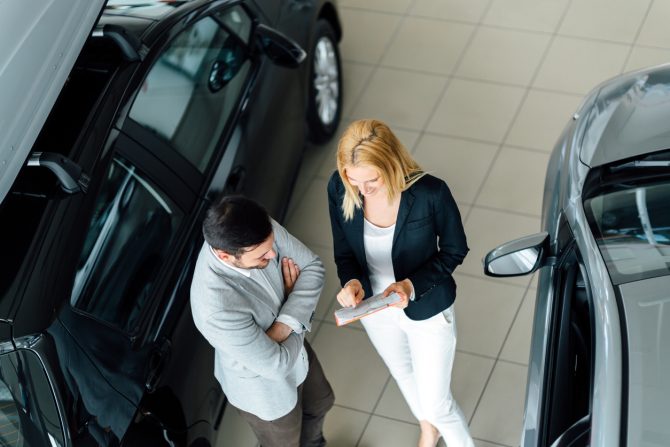 Let's see the benefits of both these options in detail. So, a new car, of course, has some obvious benefits. One is its promising long life and better resale value. Second, you shouldn't worry about some hidden nuances under the hood. You will feel safe about its condition. Plus, a new car will have better technologies, safety features, and fuel economy.
Yet, used cars also have their advantages. For one, you can buy a better car model for a lesser price. Second, the insurance for such cars is often cheaper. Plus, you have a greater variety to choose from compared to current season car models only.
Look for discounts or special offers
Lastly, there are ways to afford cars that are slightly over your budget. You just need to know where to look for them and when. Thus, many dealerships and online selling platforms often have special offers, discount policies, or low seasons for sales. You can monitor those periods to find the best time and opportunities for purchase. Of course, for such a strategy, you can't act on an impulse. You'll have to be patient and observe the selling platforms for a while to find the best deal for your preferred car. Still, such an option is fully available and should be considered. Also, young people can also negotiate a special deal for themselves in college.
Wrapping up
Choosing the right car in college can be crucial for your time management and overall academic success. Thus, you shouldn't take this purchase lightly. Of course, it takes experience and some research to find a perfect vehicle for your needs. However, with a little bit of both and some luck, you'll have your ideal car in no time at all. Just be patient and keep on looking.