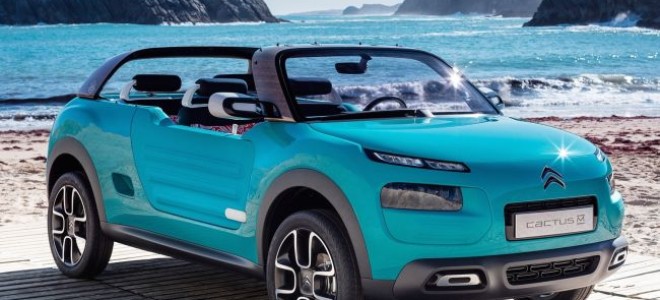 The details about the Citroen Cactus M Concept are scarce and difficult to find. In addition, there are some speculations and it is hard to distinct them from the official info. Thanks to the press release of the Citroen we got the first insight of the Cactus M concept. They didn't release all details about this concept but we will see it by ourselves at the Frankfurt Motor Show in the following few days. There are going to be many debuts in Frankfurt and one of the most intriguing is going to be the Citroen Cactus M Concept. Citroen put a lot of effort in developing this concept and they have high expectations. General public has also high expectations and according to the first details it seems they won't let us down.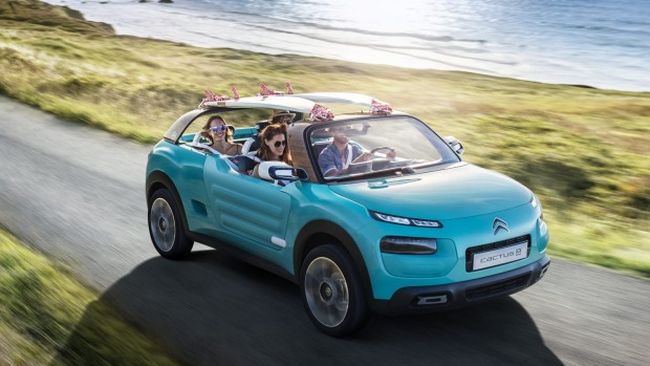 Citroen Cactus M Concept Engine
Under the hood you will find the 1.2l turbo petrol with unknown torque, power and towing capacity. This has already been used in C4 Cactus and in several crossovers developed by this French automaker. It is mated to 6-speed automatic gearbox and there are still speculations whether it will have manual gearbox or not. In Europe manual transmission is still more popular thus it will be unreasonable not to include it as an option. The Citroen was insisting on regarding it as a 'concept' but in Frankfurt we are going to see this concept in person. The actual plan is to implement this concept in several future SUVs.
The Cactus M concept is the huge breakthrough for the Citroen and probably the most significant thing the company has made in the last couple of decades. It seems they were always few steps behind its competitors and in majority of cases they tried to copy their rivals' ideas. C4 Cactus was just the first step, and Cactus M should be the real thing. However, the company is still unsure how public is going to react.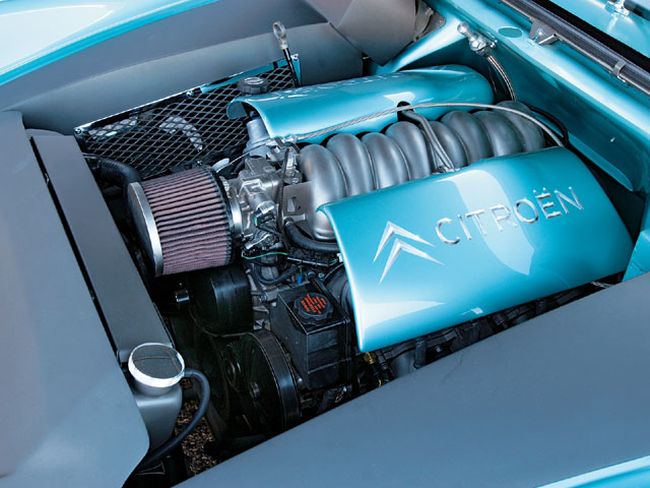 Design of Citroen Cactus M Concept
Citroen Cactus M Concept is actually based on the Mehari, car which was being produced from 1968 to 1986, and it takes lots of features after him. With the Citroen M concept they abandoned four doors and it comes with only two doors. Some people will dislike this move but in fact it more convenient and the exterior looks much better than with four doors. These doors are made of plastic which was expected as well as the tailgate which can be folded. The back seats can be folded, as well, providing a bed for lazy and tired passengers. Citroen continued to use Air-bump technology, something we could see with the last concept. One of the most important characteristics of the Citroen Cactus M concept is that it is waterproof.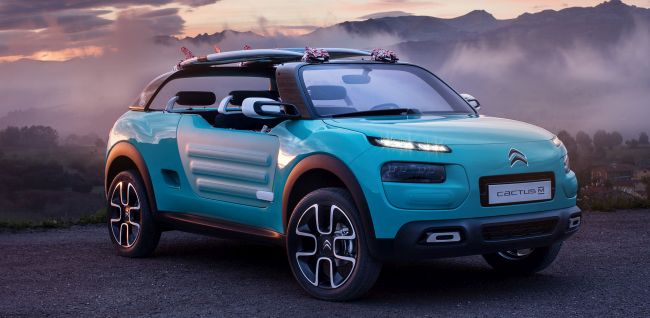 Price and Release date of Cactus M Citroen Concept
There are still many unknown details about the Citroen Cactus M Concept but we don't doubt they will be revealed at the Frankfurt Motor Show this September. The biggest interest in on the power and torque figures, and we should not neglect the fuel efficiency, as well. Price is one of the issues. Citroen must have put a lot of effort in developing this concept thus it could mean it was costly and it could also mean the Cactus M concept won't be cheap.
More info: http://www.autoexpress.co.uk/citroen/c4/92542/citroen-cactus-m-concept-brings-the-beach-to-frankfurt