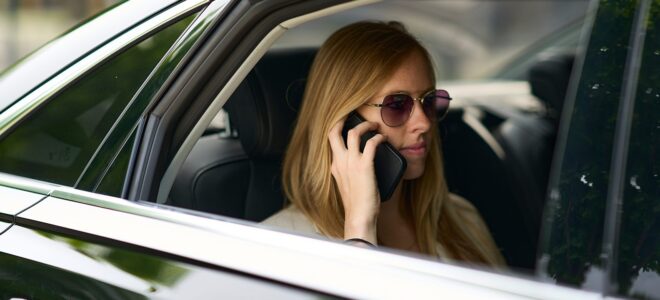 Traveling can be a rewarding experience, but it can also bring with it unexpected difficulties. To make sure your trip is as stress-free and enjoyable as possible, why not consider utilizing chauffeur services? Chauffeur services allow you to travel with the utmost comfort and convenience, ensuring that your journey is both safe and pleasant.
From experienced drivers to luxurious vehicles equipped with modern amenities, chauffeur services will elevate your traveling experience from ordinary to extraordinary.
Unparalleled Comfort and Convenience With Private Chauffeurs
Traveling can be stressful, but with private chauffeur services, travelers don't need to worry about the hustle and bustle of getting from point A to point B. Private chauffeurs offer unparalleled comfort and convenience for those seeking a more luxurious experience on their next journey.
With an experienced driver at the wheel, you can relax knowing that your professional driver will take care of all aspects of your transportation needs.
You'll also enjoy access to amenities such as bottled water or snacks in the car, Wi-Fi service, phone chargers, and even newspapers or magazines should you be looking for something to read while en route.
Whether it's a short trip across town or an extended drive through multiple states, private chauffeur services provide the peace of mind that comes with knowing your ride is reliable and safe.
There's no better way to get around without having to worry about traffic jams and navigation issues – let a professional do it for you!
Streamline Your Travels
Traveling can often be stressful, from planning flights and hotels to managing your time. But with chauffeur services, you can streamline your travels by having a personal driver pick you up at the airport and take you directly to your destination.
This eliminates unnecessary waiting in lines for cabs or navigating public transportation systems while carrying heavy bags. Chauffeur services also offer convenience when it comes to getting around during your stay – they'll provide door-to-door service so that all of your travel needs are taken care of quickly and efficiently.
With this type of service, no matter how far away or difficult the destination may seem, you can always count on being transported safely and comfortably without any stress involved. Streamlining your travels with chauffeur services is an excellent way to elevate the experience of any journey!
Take the Stress Out of Transportation
Traveling can be stressful. From the time you leave your house to the moment you arrive at your destination, there are so many details to think about and plan for.
But when it comes to getting around, chauffeur services provide a stress-free experience that will elevate your travel experience from ordinary to extraordinary.
Say goodbye to worrying about how you're going to get from Point A to Point B with chauffeur services taking away the burden of finding transportation and allowing passengers instead to focus on other aspects of their travels.
Chauffeurs offer convenience and reliability with door-to-door service meaning travelers don't have to worry about waiting on public transport or navigating through unfamiliar streets in an unknown city – they put their trust in experienced drivers who know exactly where they are going and how best to get there quickly without compromising safety.
Conclusion
Traveling can be a hassle if you do not have the right transportation. Chauffeur services provide an elevated travel experience that allows you to arrive at your destination in comfort and style.
From airport transfers to sightseeing tours, chauffeurs Cheshire are professional, experienced drivers who will make sure your journey is stress-free and enjoyable. With their help, you can rest assured that your travels will be as convenient and pleasant as possible.
Whether it's for business or pleasure, hiring a chauffeur service like Cheshire is the perfect way to get where you need to go with ease.