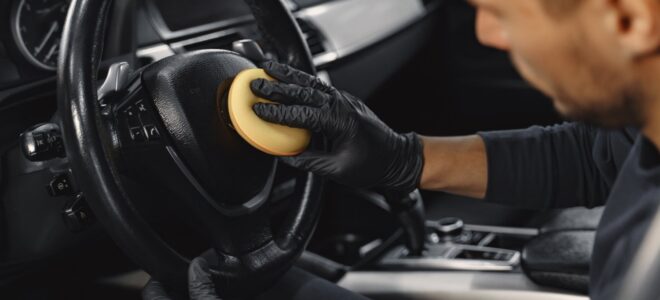 We can all agree that Essex has a mix of city culture and country charm, so there are both busy roads and quiet drives there. Whether we're in busy towns like Chelmsford and Colchester or in the quiet countryside of Essex, our cars take the brunt of our daily lives and get dirty and worn down.
Surface dirt can be cleaned off with a simple car wash, but car detailing services are great for people who love their cars and want to keep them in great shape.
In this article, we'll talk about the many reasons why people in Essex should take advantage of professional car detailing services.
1. In-Depth Cleaning
Car cleaning is different from the kind of car wash most people are used to. Detailing goes beyond simple car washing to provide a more in-depth cleaning for your vehicle. This service takes care of the inside and outside of the car as a whole. Detailing makes sure that everything, from the interior to the trunk, shines and is in the best shape possible.
Essex has a lot of different kinds of environments, from busy cities to quiet, dirt-road country. This means that cars have to deal with a wide range of contaminants.
Pollutants can get into cars in cities, while mud, dirt, and other things can make driving in the country difficult. Detailing not only gets rid of the dirt that has built up, but it also stops it from building up again by putting on layers of protection. A good idea is to check out this link for more info https://www.financialexpress.com/business/express-mobility-why-car-detailing-is-not-just-a-mechanic-word-but-science-and-art-both-2933291/.
2. Increasing the Value for Resale
Because the car market in Essex is always changing, there are always opportunities to sell or trade cars. A clean, well-cared-for car stands out, making it easier to sell. Detailing it regularly protects the paint, keeps the interior in good shape, and keeps the engine area clean, all of which are things that potential buyers look at.
3. Better Visibility at Night
Cloudiness from oxidation can reduce the visibility of headlights and taillights over time. This isn't just an aesthetic problem; it's a safety one, especially at night on the winding roads of Essex. But, you should know that polishing and sealing these lights is part of the detailing process, which restores their clarity and guarantees bright output.
4. Protection Against Moisture
Due to its seaside location, Essex receives a respectable amount of precipitation and humidity. Even though this weather is nice, it can be hard on cars. Moisture can cause rust to form, mold to grow inside the car, and leather to wear out.
Professional car detailing services in Essex know how to deal with these issues. They make sure that all the moisture is taken out of the interiors and put on protection sealants to keep rust and water damage from happening.
5. A Pleasant Driving Experience
You want your drive to be pleasant, whether you're going to Basildon for a work meeting or to Mersea Island for a weekend getaway. Driving is more fun in a clean, well-maintained car that smells good. Detailing a car means cleaning the air vents and getting rid of stains and smells from the interior. This makes sure that every ride you have is a pleasant one.
6. Detailed Attention
Due to the different terrain and road conditions in Essex, vehicles often have different driving experiences, from cruising on the highway to driving in a very narrow lane.
Detailing services don't just care about how the car looks; they also make sure it's in great shape. For example, cleaning out the engine room can make the engine run better. A smoother ride can be achieved by making sure the underside is clean and free of any dirt or debris.
7. Customized Solutions for Everyone
The last amazing thing about professional car detailing services in Essex is that they know the area, its difficulties, and what people there want and need. Whether it's protection from sea salt for people who live close to the coast or making sure cars in country areas are clean and free of mud, these services are made to fit the needs of people in Essex.
Conclusion
There you have it, folks! In a county as busy and diverse as Essex, where cars are a big part of daily life, keeping them in good shape isn't just about how they look. It's also about how well they work, how much they're worth, and how proud you are of them.
Residents of Essex can use car detailing services to make sure that their cars stay as lovely and useful as the county itself. It's an investment that pays off in longer car life, better resale value, and a driving experience that can't be beaten.