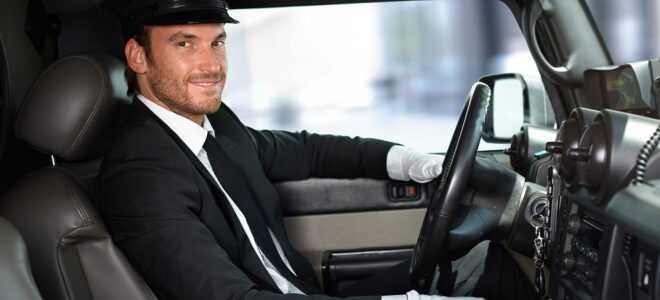 It is generally known that every little thing can affect the success of our business. From day one, we need to build a positive image to be as successful as possible. Corporate events are the best place where we can expand the circle of our business acquaintances, find new business partners, and even make a lucrative deal. And you can also relax from the everyday stress that accompanies business and socialize with your business partners in more relaxed environment, outside of the office. As these should be moments of relaxation and enjoyment, do not let anything spoil your experiences, such as traffic jams or something like that.
For this reason, we will explain to you today what are the reasons to hire a professional chauffeur for your next corporate event.
1. Safety first
Professional chauffeurs are accustomed to driving different types of vehicles. Whether you want to be driven in a limousine or some other vehicle, chauffeurs will be skilled for that type of vehicle. You will not have to think about whether you will damage a luxury vehicle. Also, you may be consuming alcohol at the event. When a professional driver is waiting for you to take you home or to a hotel, you can completely relax and not think about the amount of alcohol. Even if you do not consume alcohol, you will surely be tired of the whole event, so that you can drive safely late at night. When you have a driver waiting for you, you just have to enjoy and think about your business.
2. Rent a van with a driver and share the costs
As we have already said, if you are an organizer of the corporate event, it is impossible to provide all guests to have the most luxurious vehicles at their disposal. It is best to transport a certain number of people in the vans. There is no reason not to do so, and even in the most prestigious tennis tournaments, the best players in the world arrive for the matches in vans, provided by the tournament. The new vans models are very luxurious too. Along with renting vans, don't forget the chauffeur as well. In many countries, driving a larger vehicle requires a special driver's license, and even if it is not required, it is safest to have it driven by a professional chauffeur. Also, if you are going to an event, and you have just started your business and you are not in a financial position to rent a limousine, get in touch with other guests. Surely someone else will want to share the costs of the van with you, especially if you all land at the same airport.
3. Luxury is always a good choice
Whether you are the organizer or going to an event, luxury is very important. Renting a limousine and driver will definitely be the first luxury thing you can provide and there is many specialized companies in business chauffeur service, like TLT.ae. Choose one of the luxury cars such as the Audi A8, Mercedes Benz, BMW series 7 and with the driver dressed in a suit, the whole impression will be fantastic. If you are organizing an event, it is impossible to provide such luxury vehicles for every guest, so choose who your most important guests are and send such luxury vehicles for them. Also, a respectful and full of courtesy attitude of the driver will add an extra touch of luxury. If you are attending an event, then choose only the best for yourself. When you arrive at an event, it will be with style and you will draw attention to yourself. You never know what benefit you can achieve with a move like this. It may be a sign to someone that you are very successful in business and want to work with you.
4. You will be confident about the privacy
If you use a taxi or some similar method of transportation, privacy can be a big issue. Taxi drivers often start a conversation even though you don't want to. Also, if you need to host someone very important, it is important to provide them with maximum privacy. Corporate chauffeurs are taught to respect privacy and are used to driving big shots, so they will know how to behave. In this way, you will show a respectful attitude towards that person.
If you care about your own privacy, renting a limousine with a driver is the best choice. There is often a barrier between you and the driver, so you will have minimal contact, which will give you peace of mind to prepare for the event.
5. You don't have to think about driving routes
This is especially important if you are coming to a city or country that you have not visited before. Without the services of a professional driver, you would have to constantly look into GPS navigation and it would be a very stressful ride. The driver has certainly driven many times through every street of that city and knows the fastest and most comfortable way to get you to your desired destination. Also, he knows alternative routes if you get stuck in traffic jam. And when you arrive you won't have to think about where to park the vehicle, leave it to the driver. And if you are host of the corporate event, you will not have to worry about whether your guests will know how to come to the venue.
6. You have so much to organize, leave this part to the professionals
If you have ever organized a corporate event you know how much work and time it will take you. To choose venues, to invite guests, organize food, provide a keynote speaker, etc. You certainly won't have time to drive around town and bring guests. So let the professionals do it for you. They will organize everything on time.
And if you are a keynote speaker, for example, you will probably rather spend time thinking again about how and what you will talk about than be nervous about traffic.
Conclusion:
Don't let anything, you can influence ruin, a corporate event.