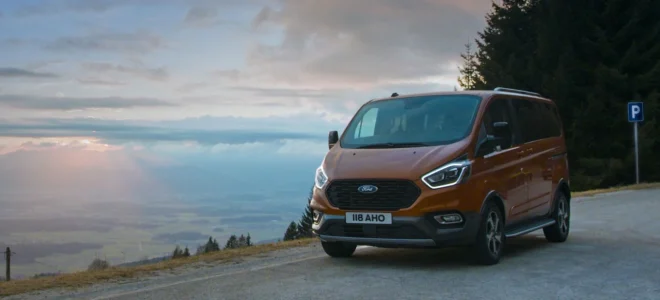 When traveling with a group of friends or your family you could easily be overwhelmed with all the preparations and planning. Usually, the biggest obstacle is scheduling all the transportation, in particular for the big group, thus in this situation, it makes sense to hire a minivan. Moreover, it is even more reasonable if you are planning on visiting a couple of places and you will have to travel around a bit and to see as many attractions as you can. Besides, if you are an outdoorsy type of person, you will surely enjoy the drive-in nature not needing to worry about all the gear that you might need. Here are some of the top models that could be an excellent choice to rent
1. Renault Traffic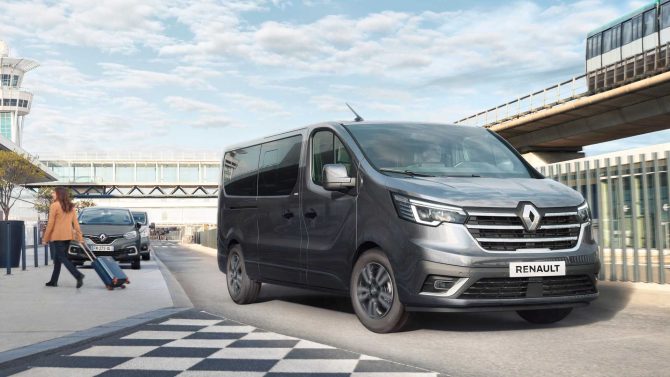 It is a nice and spacious vehicle that is an excellent choice for a road trip, in particular, if you are going with a group of friends or your family. It can boast comfortable and comparatively large seats, which will be greatly appreciated by most passengers. Moreover, it has enough space for luggage, so if you are planning, let's say a camping trip and need to have tents and sleeping bags on hand, this is the van to choose.
However, keep in mind that the ninth seat is usually located behind the great stick, so if you need to fit nine people, one of the passengers might find the ride a bit on the uncomfortable side. But, on the other hand, this minivan has a strong diesel engine and could be perfect for a trip into the wilderness, especially if you are looking to hire a 9-seater minibus and you are worried that the weather might be rainy.
2. Peugeot Traveller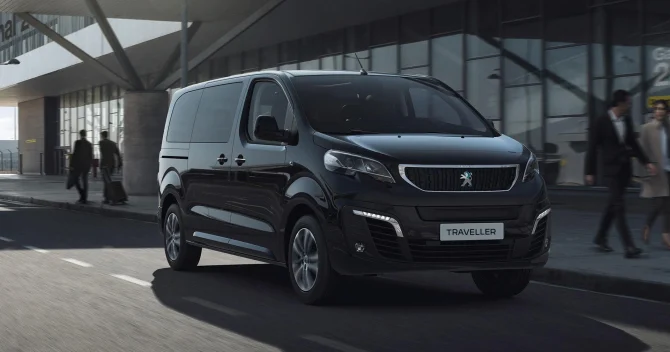 This minivan provides an excellent and smooth ride. It has a roomy interior and is the perfect 9-seater minibus hire with rental24.co.uk. This minibus is available in the 7, 8, and 9-seater options. It provides perfect visibility and can offer some of the most advanced techs in the sphere. Your passengers will surely appreciate some distractions, especially if you are planning to go on a long drive. These minivans have a strong diesel-powered engine and thus could be great for both the city trip and the outdoorsy adventure. If you are also looking to save up some money, you could opt for the electric option of this minivan. However, if you are intent on finding a 9-seater car hire, especially an electrical one, be sure to make reservations ahead of time.
3. Ford Torneo Custom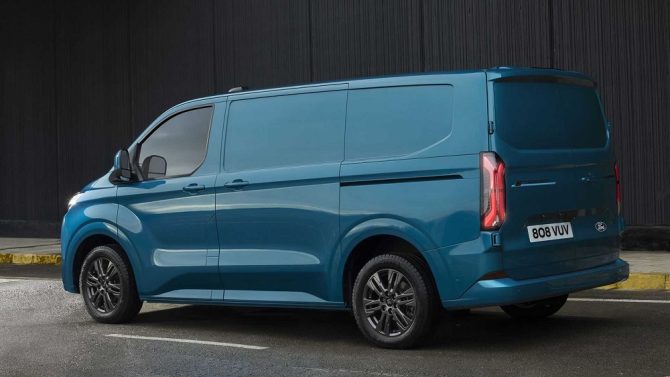 Ford Torneo Custom is the ideal choice for you to rent if you are not as confident behind the wheel of a huge vehicle as you would like to be. This van can boast a convenient steering system, largely resembling the usual car. Besides, it has huge windows providing an excellent view of the road and furthermore, it is spacious enough even for your tallest friends.
What is more, the last row has lots of headspace and leg room for those who usually find the drive too restrictive. The interior is pleasant and depending on the modification, you will find lots of technology to make the whole experience even more memorable. This 9-seater is ideal for self-drive hire, as you will enjoy the whole experience.
4. Mercedes Vito Tourer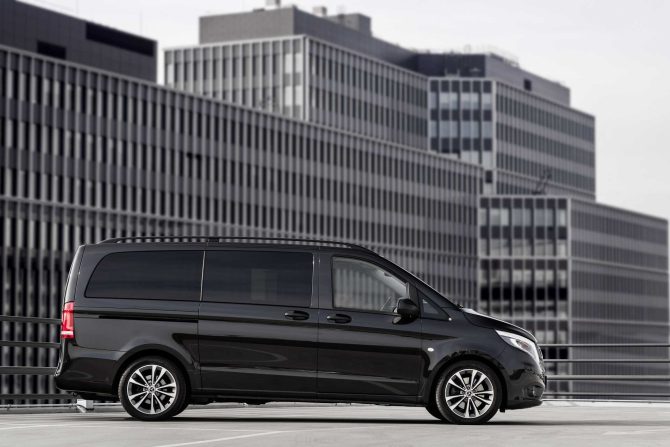 If you are looking for something more on the luxury side of things, then you can opt for the Mercedes Vito Tourer. This vehicle is always equipped with 9 seats and thus it is a safe choice to rent if you are doubtful, but you ought to know that there are different lengths of wheelbases in case you need to transport some extra luggage. Moreover, the interior is excellent and if you need to make an impression, the outside look is also more than decent.
The drive is convenient and smooth. The engines are powerful in manual and automatic types of vehicles and thus will be suitable for a road trip into the city and into the wilderness. The seats are convenient and should be an excellent choice for a long road trip. Furthermore, the automatic model will provide an even more relaxing drive and is easy to handle even for those who are not very experienced drivers.
5. Toyota Proace Verso Shuttle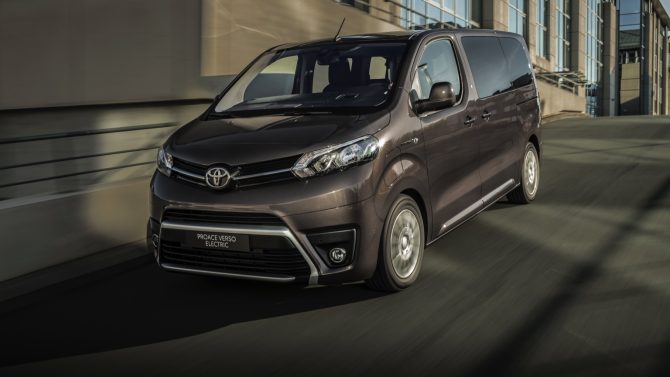 This vehicle is quite often chosen by businesses, but it is also a great choice to hire if you are planning a road trip. First of all, it is easy to drive, so if you do not ordinarily drive a minivan, you will find the transition easy. Secondly, it is a good value for money as it will not take much petrol and should be budget-friendly. Besides, you could choose a vehicle with built-in displays and finally, there is also information projected onto the windscreen, which makes driving safer and more convenient. It has great technology and a powerful engine, plus you can get an extended wheelbase and thus you could find a suitable vehicle even if you have much gear and baggage.
Overall, minivans are most suitable for a road trip with a group of people. It makes planning easier and less stressful since your schedule could be more flexible and adaptable to your needs. Besides if you find a suitable vehicle, the drive could be more convenient and thus more enjoyable for both the passengers and the drivers. Besides, built-in technology could entertain even the most bored and exhausted offspring.