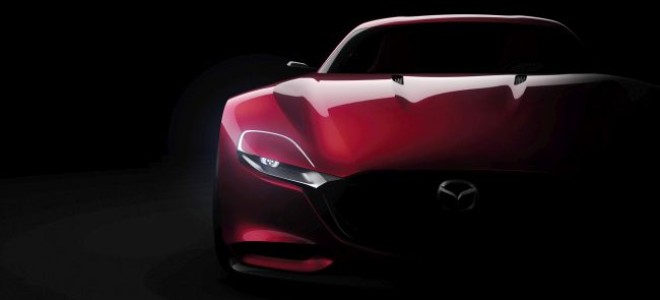 Mazda RX-9 – RX-8's inability to meet new Euro V clean air standards and its rocket-like fuel consumption has led to its discontinuation in 2012. That left a hole both in Mazda's lineup and in general sports car market. But, fear not roadster fans and enthusiasts, Mazda is already deep into making of its successor which is scheduled to arrive before 2017. Rumors says, it's going to be Mazda RX9.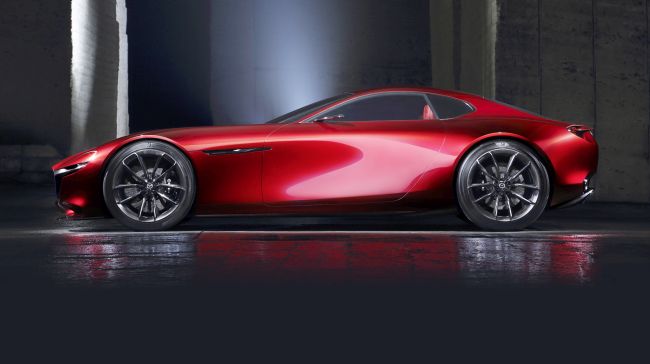 Mazda RX-9 Specs
New Mazda's 2-door coupe will be called Mazda RX-9 which will make it a legitimate successor of RX-8. Even though older model was light (2,886 lbs), RX9 will be even lighter (around 2,700 lbs) thanks to next-gen MX-5 Miata platform and Mazda's SKY-ACTIV technology. Biggest change is going to be under the hood with new improved rotary engine which should be a little bit stronger, but less fuel consuming. New powertrain will most likely be 1.6L or 16x (Sky R) as it is going to be called, which will yield some 300 hp, but hybrid model also isn't excluded, at least in the future. Besides improving fuel efficiency, lighter chassis and stronger engine will also improve handling even more, if that's even possible since RX-8 was already one of the best handling cars available.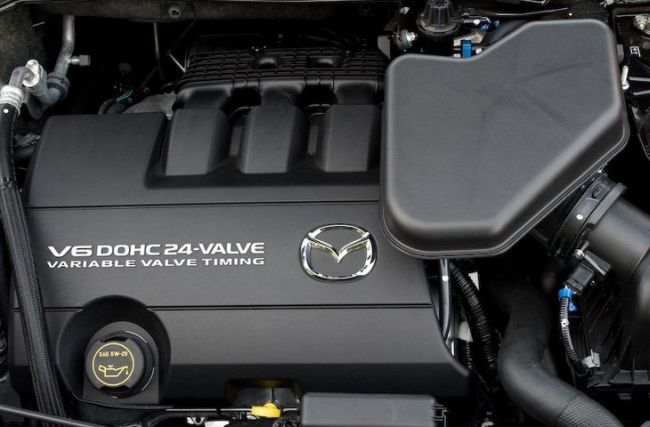 Mazda RX9 Design
It is still too early to talk about its design, but answers might be found in Mazda RX Vision Concept and, of course in its direct predecessor. 4-door body is not something that is planned ford this model, and it would just complicate things, so it is almost certain that Mazda's designers will stick to the old and proven 2-door concept. RX-9's chassis will have smoother lines which are going to improve its aerodynamics.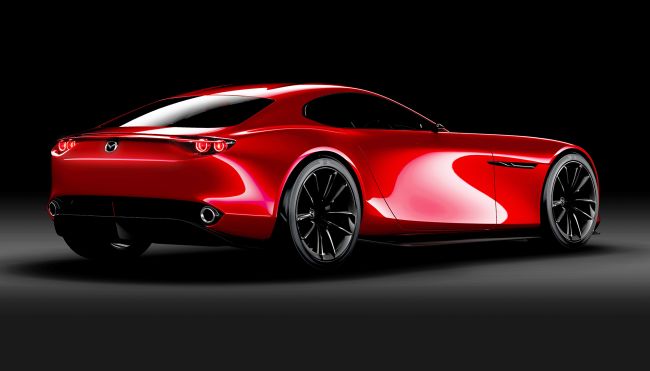 Front end will feature smiling open-mouth lower intake and sharp headlights with sport hood elevated around the fenders. Small coupe cabin will come with swept-back windshield, while rear end might feature an optional spoiler. As far as interior goes, nothing has been officially released, or  known at this time, as RX-9 is still in designing process. Only thing we can expect for sure is a compact, tight and track-oriented cabin with contemporary materials and strong supportive seats. Some predictions can be drawn from Vision Concept, that is suggesting interior is going to be in black and red colors, with metallic elements on dashboard, shifter and control panel. Most likely it's not going to feature back seats like its predecessor, but this still remains to be seen.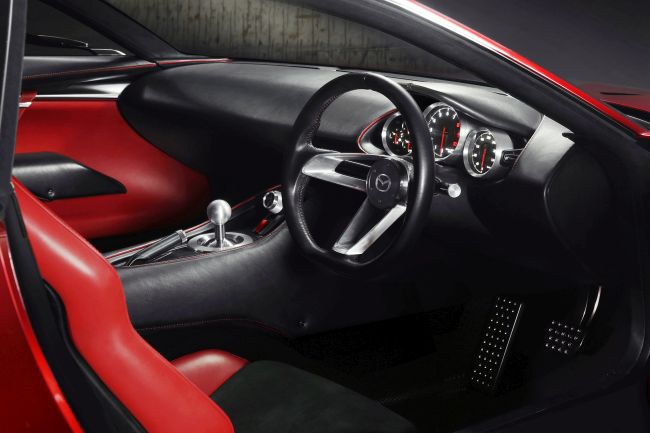 Mazda USA RX-9 Pricing
Earlier info stated that RX-9 should have already been on the roads, but small team of engineers and priority that Miata has over it, took its toll. When Mazda RX-9 finally arrives, expect a price tag in high twenties, but more importantly, expect a great sports car with meticulous lines and improved performance.
See also: http://www.caradvice.com.au/391820/mazda-rx-9-previewed-with-rx-vision-rotary-concept-at-tokyo-motor-show/