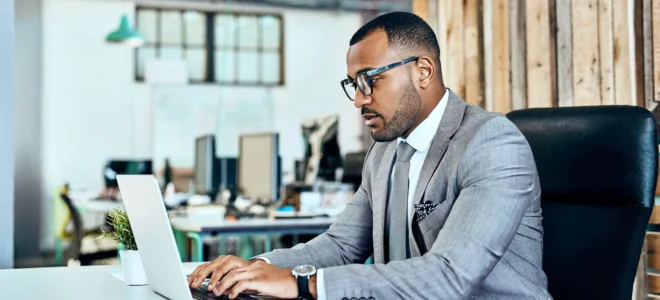 It is unlawful to drive a vehicle if you do not have valid state registration in the USA. It is vital to register your automobile when you first purchase it, regardless of whether it is a new or an old vehicle. If you have moved to another state, you should enlist your vehicle with that particular state.
In order to register your vehicle, you need to visit the DMV office, give copies of the required documents and submit the application. However, do you live in the U.S and want to know if it is possible to register your vehicle online? In that case, check out this guide for more information.
Step By Step Guide On How To Register Your Vehicle Online In the USA
Here we have detailed the steps involved in registering your vehicle online in the USA.
Step 1: Collect the essential documents.
The document requirements for online vehicle registration might vary from state to state. However, most first-time automobile registrations will require the following:
A title to the automobile that is signed in your name.
Smog or emission test paperwork verifying the car has passed the tests.
Evidence of your existing automobile insurance.
If the state demands it, proof of vehicle inspection.
Step 2: Visit the website for online registration.
Depending on the state you live in, there will be an online website with a separate registration section. For instance, you can open the swift tags website, which is an online portal for vehicle registration and title services in the United States.
Step 3: Fill out the online application.
After clicking on the online registration section, you can see the application form. You need to fill out the blank application with the information from the collected documents.
Step 4: Submit the application and pay the registration fees.
After filling out out out the application, you have to submit it. Then, in order to complete your application, make sure to pay the registration fees. In the United States, each state evaluates its automobile registration fees differently. Some states charge a steady price, while others charge based on different elements.
For example, fees vary greatly from state to state with some costing as little as $21 in Kentucky and as high as $217 in Montana for an automobile. The following are some common factors that may be utilized in finalizing the car registration fees:
The vehicle's present market value
The automobile's fuel efficiency or weight.
Age of the automobile.
Horsepower of the car.
Alternatively, the total number of vehicles enlisted in your name.
Is It Possible To Register Your Vehicle Online In Different States Across The USA
Here we will brief you on how the vehicle registration process goes in different states across the USA.
California
Online car registration is only available in California for vehicles that are presently registered and have been within the last year. However, you have to visit the DMV if you wish to register an automobile from another state or if the car has not been enlisted in the last 12 months.
Furthermore, if the information required to finalize the process has not been electronically delivered, online registration will not be finished. It involves a smog test and your insurance paperwork as well.
If you pay online without providing proof of these things, you will be requested to send them by mail or submit them in person in order to finish the registration. Make sure that you have finished a driver's education course at a recognized driving school.
New York
A few vehicle registrations in New York are qualified for online renewal. You can be authorized to renew your registration online:
If the registration has not terminated for a year or more
If it is not canceled
You have the vehicle insurance
Your car has been inspected within the last year
If you are qualified to renew your registration online, your registration documentation implies that you can choose the online method and pay the required fees. However, if you are not eligible, you must renew the registration with the New York Department of Motor Vehicles.
Arizona
It is possible to register your vehicle online in Arizona except when you want to enlist the automobile from another state. It will be stated on the renewal form whether an emissions test is necessary or not. If it is required, you have to take this test and submit it to the DMV electronically before you start to enlist your vehicle.
You can register your car online after you have got that information. You have to remember that you might be urged to resolve the outstanding tickets (if any) prior to registering the vehicle. It can also be performed online, which simplifies the procedure.
Florida
Automobiles from another state and vehicles acquired online will not be allowed to be enlisted via the online process in Florida. However, if you want to re-register a car that has previously been recorded in your name, you can do it online. In Florida, you can re-register your automobile for about three months if you possess a valid proof of insurance certificate.
Texas
There are several options for enlisting a car in Texas, including online, by mail, or in person at a county substation. One of the distinctive features of Texas is that you do not have to wait for a renewal application for registering your automobile. When necessary, you may enlist it using the license plate code or VIN.
Bottom Line
Vehicle owners in several states can now register and pay the charges online rather than mailing or paying by visiting a DMV office. You can easily enlist your vehicle online if you have recently purchased it. However, if you want to record your automobile from another state, many states are not allowing online processes. As a result, you have to visit the DMV office in order to register the vehicles from other states.