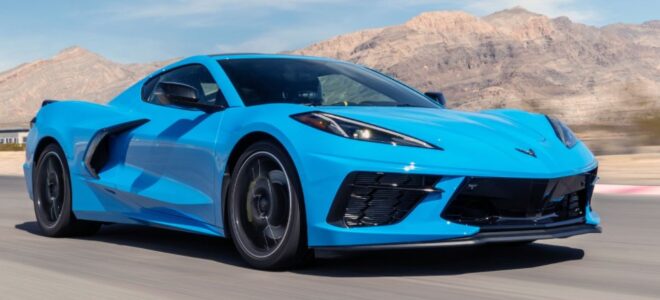 Dubai is the fourth most popular tourist destination in the world. From 14 to 20 million people come to Dubai every year to enjoy hundreds of tourist attractions and shopping opportunities that one of the most enigmatic cities in the East offers. Having a car there is absolutely indispensable if you want to get the most out of that diverse and vibrant city. You are just not going to have enough time to see everything if you move around Dubai by public transport.
Fortunately, you will not have trouble finding a car to rent. Why is it a good idea to rent a car in Dubai? What makes sports cars particularly attractive for the purpose? Finally, what are the reasons for renting a sports car on this website? Let us answer these questions one by one.
Why You Should Rent a Car in Dubai
Apart from the fact that renting a car is always better than using public transport, there are specific reasons for doing in Dubai.
Plenty of Attractions to Visit in the UAE
There are lots of beautiful parks, modern cableways and ski resorts, busy racecourses and numerous shopping malls in the city. On the other hand, you will find beautiful exotic beaches and quiet narrow streets with traditional architecture. Besides, lots of visitors come to Dubai for its excellent shopping opportunities. In fact, with its 70 huge shopping malls and the largest shopping centre in the world, the city has become the most popular shopping destination in the Middle East.
The public transportation system in Dubai is well-developed, but still, it is a lot slower than driving. You will need a car if you want to appreciate Dubai to its most. Besides, public transport will not take you to all the places you might want to visit, so renting a car increases your options too.
Dubai's Frequent Traffic Congestion
Another reason for renting a car is to navigate the extremely busy roads in the city. According to recent statistics, there is one car per two people in Dubai, which is even more than in New York. Regular traffic jams are much easier to avoid if you have a car and take alternative ways to your destinations. Obviously, you will not have this option if you use public transport as it stays on fixed routes, traffic jams or not.
Advantages of Renting a Sports Car in Dubai
Dubai seems to be a city built for sports cars, and many people, including the locals, rent them.
High Standard of Living in the UAE
The population of the United Arab Emirates enjoys a sufficiently high level of income to afford driving good cars. And just as everywhere in the East, the impression you make on other people is one of the most treasured values in life. To look healthy and prosperous is absolutely crucial both for good social relationships and successful business activity. The same principle applies to tourists as well. Driving a sports car will make your travel in Dubai significantly more convenient.
Dubai's Excellent Road System
Roads in Dubai are very good, and the traffic regulations are quite lenient too. And in case you love spinning, you will also be glad to discover some of the highest speed limits in the world. As a result, you can enjoy a smooth and speedy drive in most places when there is no traffic congestion there, going as fast as 140 km per hour on the highways.
Sports Cars' Stylish Designs
One of the most important reasons for buying or renting a sports car is its stylish appearance. Whether you drive a sports car on the road or into an open parking area or stop by a street cafe, heads will just keep turning. And if you drive a luxury sports car, you will have to get used to eyes staring at you from all directions.
Good Choice of Cheap Options in Dubai
It may sound strange at first but renting a car helps save money. There are so many cars for hire in Dubai that car rentals have to face vigorous competition with each other and exert a lot of effort to retain their customers. It becomes a lot cheaper to rent a sports car for special occasions than to own them.
And that's what many local people do. Besides, if you want to avoid public transport, a taxi becomes your only other option, and calling taxis on a regular basis will make your holiday quite expensive in the end. Renting even a luxurious car is definitely more economical than travelling by taxi all the time.
Luxury Cars' Comparative Affordability in Dubai
Dubai provides an incredible number and variety of luxury and sports cars, both for sale and for rent. In fact, you see so many of them around that they stop looking luxurious after a while. Moreover, renting a sports car is also unbelievably cheap by international standards. No other city in the world offers a better price list for luxury and sports cars than Dubai.
So if you would like to look stylish and posh by enjoying your holiday in an expensive car, Dubai is definitely the place for you. The range of car models there is quite broad too: depending on your tastes and finances, they offer you a good choice of luxury vans, sports cars, SUVs and high-class luxury models, such as Porsche, Lamborghini and Rolls-Royce
Sports Cars' with a Personal Driver
Finally, if you are not familiar with the local traffic system and regulations or not used to driving on busy roads, you can rent a sports car with a personal driver. It will certainly add to the overall convenience and safety of your travel. You can also save some money this way as you will avoid inevitable fines and unnecessary repairs.
Why You Should Rent Paddock's Sports Cars
There are several reasons to prefer this service to its competitors in Dubai.
1. Paddock Car Rental delivers cars anywhere in the city, including Dubai International Airport, 24 hours a day, seven days a week, completely free of charge.
2. You will have access to the largest fleet of luxury and sports cars of the broadest range in the city.
3. Paddock Car Rental offers the most competitive price list in Dubai, free delivery, many attractive bonuses and discounts, and no hidden charges.
4. This service has been in the car renting business for many years, receiving positive feedback from more than 1,000 customers and one of the highest rating scores on the local market.
5. They guarantee you customer support on a toll-free telephone number in English, Arabic, Italian, Russian, and Chinese languages. Furthermore, you may count on their technical service in the case of an emergency 24 hours a day, every day of the week.
6. The reservation procedure is extremely quick and simple. The necessary paperwork is minimal, and the company will do it all for you so that you can fully enjoy a perfectly comfortable holiday.
Final Word
A holiday in Dubai has always been an unforgettable experience, especially if you rent a sports car for the purpose. It helps to know that it has become very quick and easy to rent a good car in the city. All you have to do for that is choose a car you like on this website and let them do the rest to set you up on the road for an excellent time in Dubai.