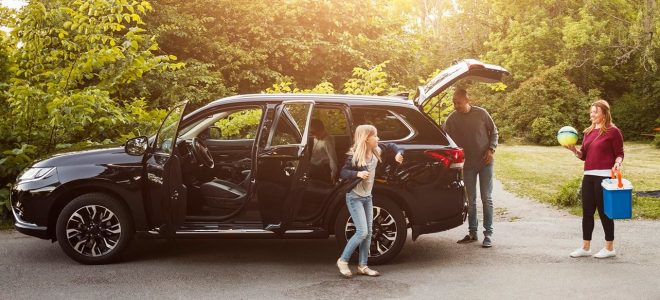 A big trip in the big city demands a convenient vehicle to save your time and make your trip unforgettable. Journeys are always not easy, not only for young kids because sitting in the car for a long time is difficult for everyone. But do not be disappointed in advance as we have some tips for you. Thus it is vital to pay attention and choose depending on the number of people, baggage, and time you should spend around the wheel.
This article contains the necessary information to help pick the best variant up. Let's figure it out together and make your trip unbelievable.
What preparation should you do?
There are three basic rules for any road trip: preparing your body for a long drive, packing the stuff up, and making snacks. This part of travel is really impossible to neglect if you want to prevent avoidable stress.
Body preparation
Since it is going to be exhausting anyway, recharging the battery in advance is a good idea. Having at least seven hours of sleep two days in a row before must also increase energy.
Stay hydrated all the time and watch your water supplies, and you won't feel tiredness and nausea.
Chew gum to improve alertness and normalize blood circulation on the road.
Collecting travel backpack
It is okay to bring a larger amount of things for a family vacation, and more challenging to keep the cab clean. Lost personal belongings in a mess is the worst way to spoil the mood and then a trip. Use this shortlist:
Offline and online entertainment. CDs with audiobooks, some table games, and soft toys. Road might be boring without good music or an interesting audiobook on the background.
Skincare products. Sunscreen, lip balm, refreshing toner and baby cream. You should take care of your skin as aggressive sunlight may burn your skin and afterwards you will get a temperature and many other negative effects which will spoil your trip.
Always keep in hand these medications just in case you would feel bad: painkillers and cough drops.
Why say no to fast food
Quick junky grabs don't give essential nutrition and cause more trouble except for an upset stomach. All that you'll take is a constant sense of starving and slackness. Healthy food is also tasty and cooks simply. Just have a look at 30 snack ideas and try.
Can't live without sweets? Find healthy alternatives with the same flavor and enjoy. You will enjoy it much more during your trip than unhealthy sweets.
And now you can pick the car up. We will provide couple of options of car rental models for your upcoming journey.
How to rent a family-friendly car in Dallas
Consider the minivan rental first. Reliability and safety are inherent to all models, according to the IIHS, and have a higher protection level than large SUVs. Bigger families need more space, cargo, and broader facilities, so 7 passenger car rentals would be the best option.
Rent car 7 seater Dallas with the help of 14cars.com proposes a wide range of autos for every budget in convenient downtown locations or airports. Compare prices automatically and check the most popular offers to get the perfect deal.
Rent a 7 seater with a car rental app fast as never before in several clicks without extra card fees and permanent customer support.
Top 4 vehicle models for a successful Dallas journey
1. Subaru Outback
Class: Midsize SUV
The extensive cab contains five airy seats where even adults feel comfortable in both rows and can hold a vast amount of luggage. The car is equipped well for narrow and beaten paths, which means that your drive will be smooth. The practical interior design is developed in a practical way for families – outbacks seats are higher, and climate settings are quick to customize.
2. Nissan Quest
Class: 7-seater minivan
Nissan Quest is easy to manage with advanced control systems and decent technique features inside. Company suspension absorbs all the humps on the road and makes the ride almost sporty. The muffler also works properly and isolates any unpleasant sounds or noise. Quietness in the cabin is the most pleasant thing for toddlers because it provides calm for the whole family.
3. Chevrolet Suburban
Class: 7-seater SUV
Looking for a strong car? Chevrolet Suburban is the ideal choice – two V8 engines in combination with six-cylinder diesel give pure power for a unique drive experience. Nonetheless, the fuel efficiency is up to 20 highway MPG due to auto stops and starts that turn down the fuel consumption without motion. The Suburban was America's largest SUV which was ever made during the 1990s.
4. Dodge Durango
Class: 7-seater SUV
The Dodge Durango is a mid-size made for family – seats located in a way to keep the extra legroom for every passenger and family-sized cargo on the back and sport utility vehicle produced by Dodge in three generations starting with the 1998 model year. Uconnect 5 Infotainment System allows connecting two phones with Bluetooth and control functions with voice commands.
Conclusion
The right car makes the traveling process enjoyable regardless of the people you travel with, family, or friends. You can always drive your trip with comfort, safety and great positive vibe. Wish you a fantastic vacation in Dallas with many good memories and inspiration mode afterwards!