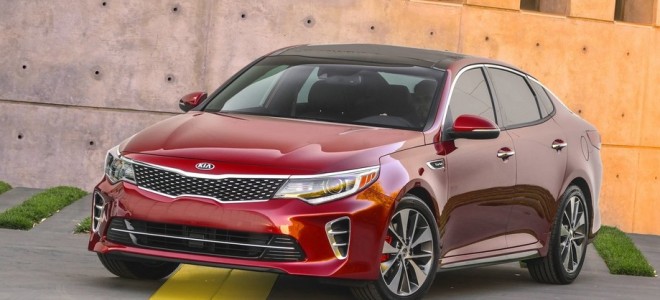 The 2015 Kia Optima is set to be a minor facelift of the current model which means there won't be any major changes. There will be added a new engine option with a bit more power, a few interior trimmings will go while there will be a whole new model with its own spec available. The car hit the showrooms somewhere at the end of 2014 and it came at a base price of just over 21.000$, making it more affordable than its primary competitors, the VW Passat and the Honda Accord.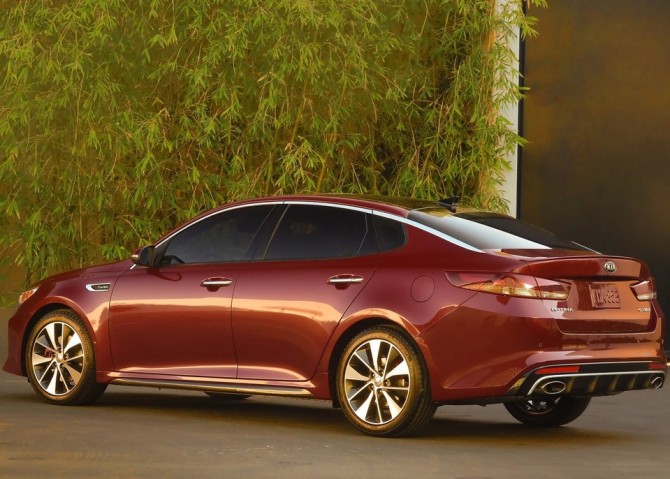 2015 Kia Optima Exterior
The redesign of the new Kia family sedan changes the front-end look which is more bolder with sharper look. It also gets modified tail and some new trims. You will now get LED daytime running lights on all models including the base one, bigger standard wheel, at 17 inch that are made from alloy as well as a new front grille that is a bit more subtle now. Couple new colors are now available like Platinum Graphite, Sparkling Silver and Smokey Blue Metallic.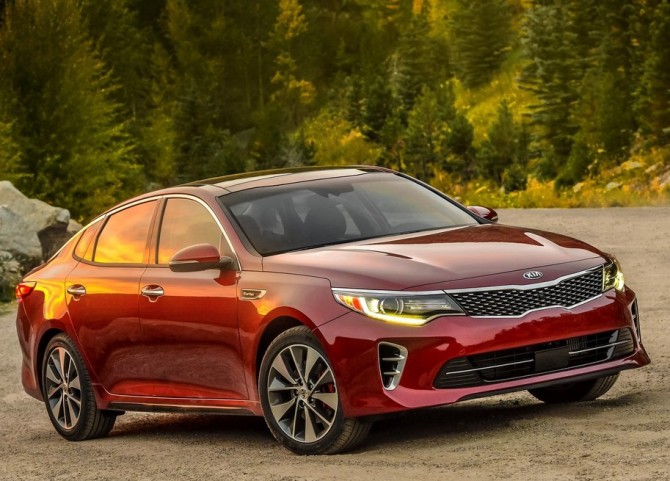 Interior of 2015 Kia Optima
Just as with the previous generation, the 2015 Kia Optima will get all the commodities you would want as standard. You'll get automatic climate control, a rear view camera, a decent audio system that unfortunately only has 4 speakers, heated windshield and also a good cloth upholstery. Options include leather interior, electric front seats that can also be heated and a satellite navigation system with a 7 inch screen.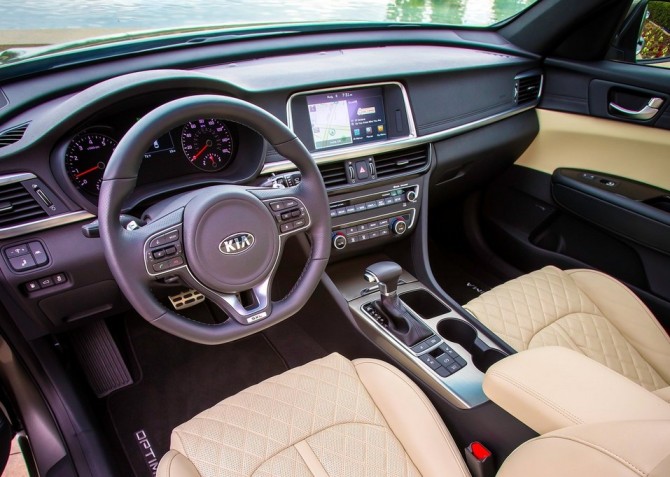 2015 Optima Engine
As we know from the previous generation, this car will feature a base 2.4 liter inline 4 engine that will be able to provide around 200 horsepower and as much as 185 lb-ft of torque, making it plenty powerful for most occasions. There is also a 2 liter turbocharged engine available that will offer the driver 275 horsepower and 270 lb-ft of torque and it will also use less fuel than the base model but it will be around 5000$ more expensive. Lastly there will be a hybrid version available that will most likely get a 2.4 liter Atkinson cycle engine and an electric motor for a total power of around 180 horsepower and 250 lb-ft of torque. Unfortunately, there aren't any details about the fuel consumption of this model.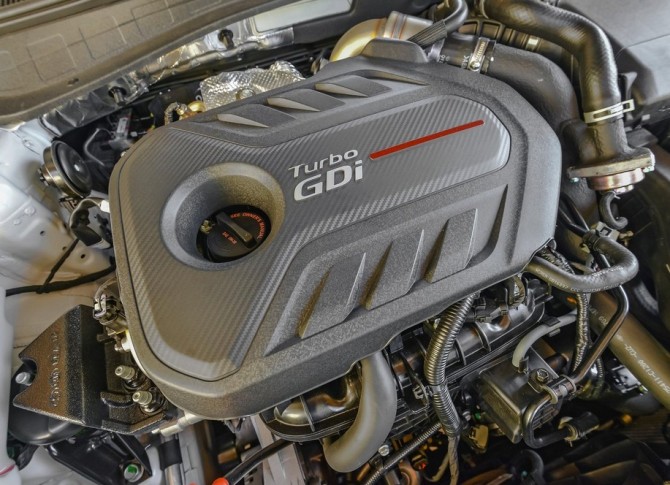 Transmission of Kia Optima 2015
The only available transmission for the petrol engines will be the 6 speed automatic. It is quite a nice unit because is smooth and comfy to use but it is quite slow sometimes and it doesn't respond to input very well. All of the car's power will go to the front wheels via an electronically controlled differential that helps keep all that torque in check.
The 2015 Kia Optima hybrid might get a CVT transmission to cope with the increased torque of the electric motor, but this is still to be decided.
More details on www.kbb.com