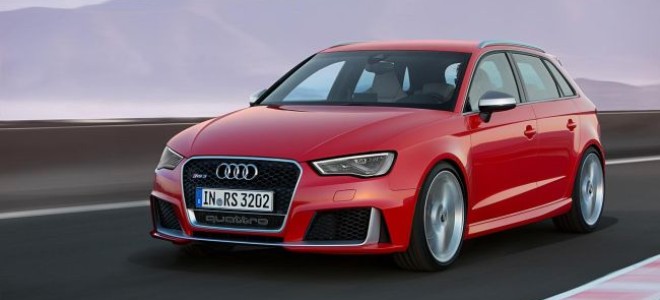 2016 Audi RS3 Sportback is a version of A3 with a five-cylinder turbocharged engine – an upgraded version of already powerful vehicle, that has been making speed-freaks from around the world tingle with excitement since 2012. The 2016 version is set to continue with this fine tradition.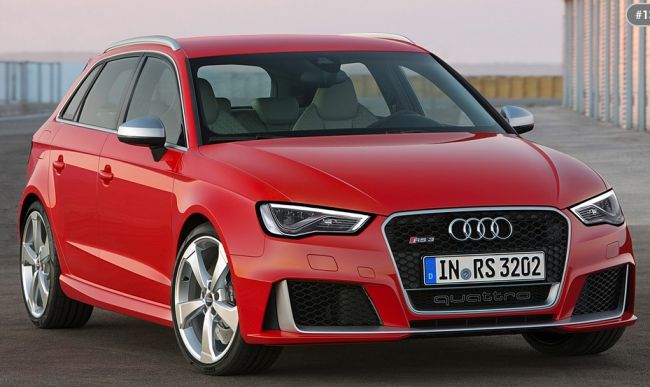 2016 Audi RS3 Sportback Availability
2016 Audi RS3 Sportback is set for delivery (in fact, first shipments started this summer), and the price is still a mystery. However, an educated guess would be around $60,000 and upwards, for a 2.5 TFSI Quattro version, depending on the accessories, which may include the MMI Navigation plus system, Audi active lane assist, and a 705 Watts surround sound system with 14 high-performance speakers.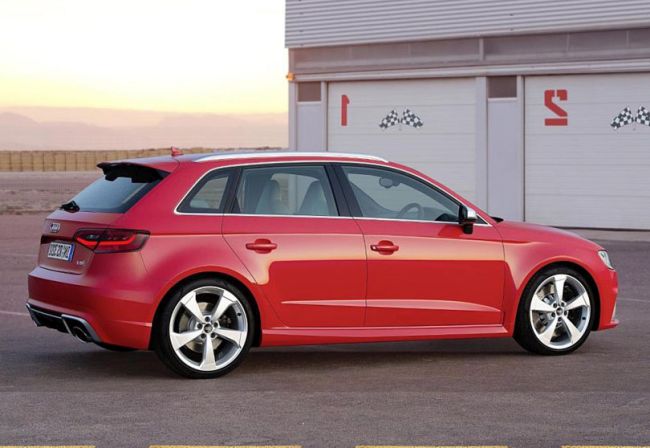 Design of 2016 A3 Sportback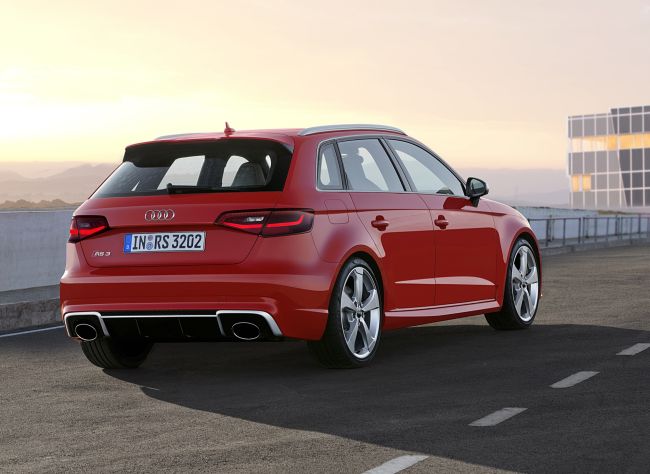 The exterior design resembles an RS4, with a wide, with an aggressive front and two large exhaust tailpipes (and a diffuser) which make it stand apart from the A3 and S3. LED lights are not optional, either. Comfortable seats and enough room for tall people are always a plus, and a wide choice of optional colors, spoilers and rims are available.
As far as the interior goes, fine Nappa leather is a must. So are the electric front seats. Standard features of the 2016 Audi RS3 Sportback are the Audi drive select, MMI Radio and the driver information system including the RS menu. Of course, you can order the MMI Navigation plus system and other high-end accessories.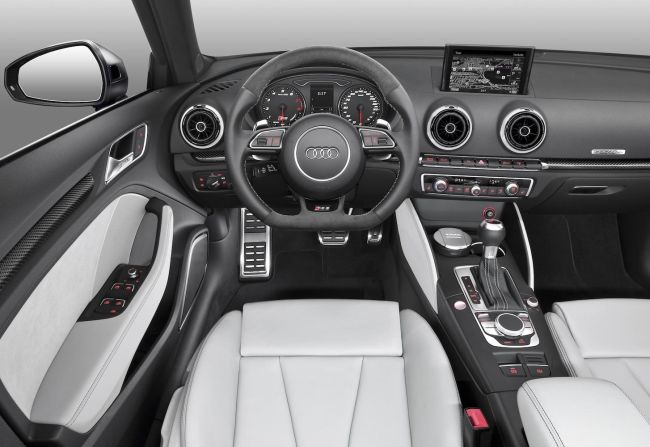 Performance of Audi RS3 Sportback 2016
2016 Audi RS3 is the second generation RS3 and as such, it also sports the 2.5 liter Audi five-cylinder engine. It now produces 367hp and 465Nm of torque available from as low as 1,650 to 5,500 RPM. That means an increase of 17hp and 15Nm over the previous version.
The weight is 1,520 kg, making it 55 kg lighter than the old RS3. This also means it goes from 0-100 km/h in only 4.3 seconds. The top speed is capped at 250 km/h, though it can be raised to 280 km/h. The breaking system has seen an overhaul, but that is not all. Now the RS3 comes with optional ceramic front brakes for increased braking performance even further for those who feel like racing.
The 2.5 liter five cylinder engine is paired with Quattro all-wheel drive and a seven-speed S-tronic gearbox. 2016 Audi RS3 comes with a double-clutch 7-speed gearbox. Automatic mode enables smooth gear changes, although going manual is not a bad idea, either.
The 2016 Audi RS3 Sportback comes with an exhaust with flaps which can be opened or closed via the Audi Dynamic Select menu. But then again, you could opt for the RS Sport Exhaust that changes the RS3 sound from fairly tame to a screaming monster.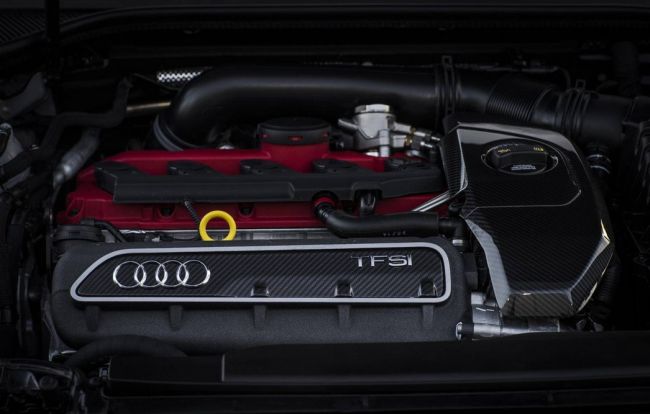 2016 Audi RS3 Sportback Impression
2016 Audi RS3 makes for an impressive piece of German engineering. The closest thing on the market is the Mercedes A45 AMG, and the choice is actually a tough one, as they run neck-to-neck when it comes to most features. What may well tip the scales is the 5-cylinder Audi engine, a tried and true feature that goes back to the 1980s. One thing is for certain: this will be an interesting year.
More info: http://www.caranddriver.com/audi/rs3