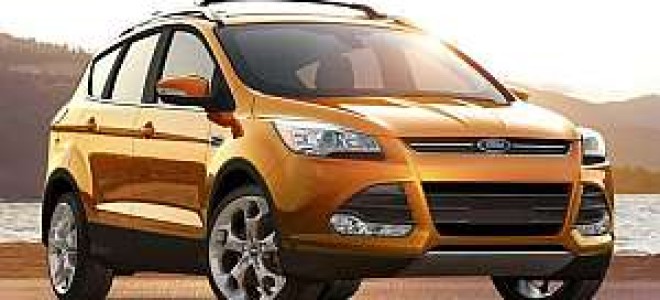 The first and second generations of the Escape were actually developed together with Mazda but the newer generation of the Escape as well as the next 2016 Ford Escape are actually based on the new generation of the Ford Kuga. The new crossover SUV model from Ford features a few upgrades over the previous generation that are not only to make it that much more competitive but it will also allow Ford to prolong the car's life until a new generation is going to be released some time in the late 2018. The upcoming Ford Escape 2016 will stay competitive with its price which will remain near previous models price.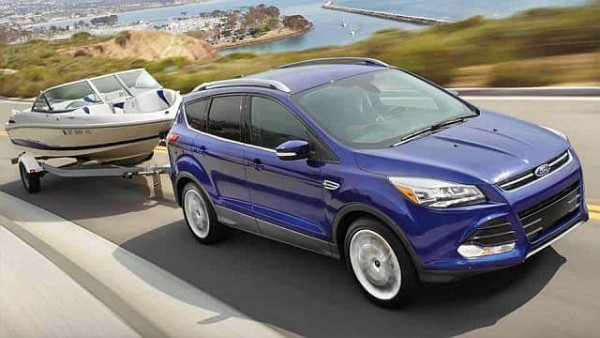 2016 Ford Escape redesign
The outer shell of the 2016 Ford Escape remains relevant to the current design scheme. The front end will change slightly which means that the new Escape features a new grille as well as a new pair of slimmer and more angular headlights which are now going to use LED lighting together with Xenon as standard. It is available in three trim levels: S, SE and Titanium. Unlike the 2015 model the 2016 model now comes in two new exterior colors and now it includes Shadow Black and Electric Spice. Beside this improvement the SE trim levels also features chrome door handles, side-mirror skullcaps, liftgate appliqué, roof rails, chrome trim on the front grille and rear license plate appliqué.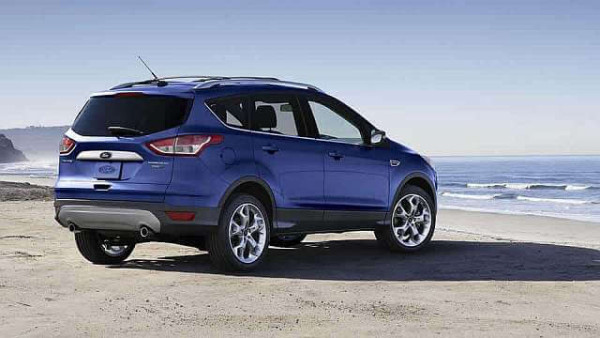 Inside the cabin of the Ford Escape 2016 things are going to remain quite similar to the older model, meaning that he only real change are going to be the materials. The dashboard is now going to be wrapped in either leather or soft plastic while the seats will be offered with standard heating as well as an optional ventilation system. SE models are now available in leather package that includes heated leather seats and a leather-coated steering wheel. This new crossover SUV also gets the new SYNC-3 entertainment and communication system that offers new touchscreen technology, similar to smartphones and tablets, to its owners. When it comes to safety the new 2016 Escape comes with active park assist, blind spot information system and MyKey programmable vehicle key.
2016 Ford Escape dimensions
Wheelbase
105.9
Length
178.1
Width
72.4 excluding mirrors
81.8 including mirrors
Mirrors folded
75.0
Vehicle height (without options)
66.3
Minimum running ground clearance (FWD/4WD)
7.9
Cargo volume
67.8 cu. ft. (behind first row)
34.3 cu. ft. (behind second row)
Maximum towing capacity
(properly equipped)
1.500 lbs. (2.5l)
2.000 lbs. (1.6l)
3.500 lbs. (2.0l)
Wheels
Base: 17-in. P235/55R17
Largest:19-in. P235/45R19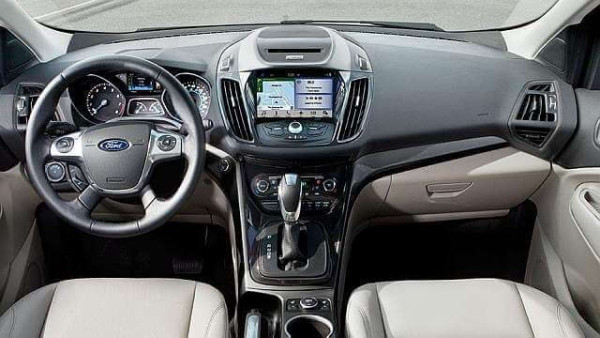 Ford Escape 2016 changes
Engine wise, it is going to feature the same three engines as before. The base Ford Escape 2016 will get a 2.5-liter inline 4 with 168 horsepower and 170 lb-ft of torque. This is going to be a direct carry over from the previous generation meaning that there will be no real impact on the car's fuel usage. The engine in the middle of the range is going to be the same 1.6-liter EcoBoost but this time it will make more power and torque, at 178 horsepower and 184 lb-ft of torque. It will also use around 10% less fuel thanks to the improvements made to the injection system. The top of the range is the current 2.0-liter engine with 240 horsepower and 270 lb-ft of torque, power which will allow it to compete with the top cars in its class. Standard for all models is a front-wheel-drive system while owners of EcoBoost engines will be able to choose four-wheel-drive system. All these engines will come paired with 6-speed automatic transmission with select-shift. Depending on the chosen trim level the 2016 Ford Escape towing capacity (properly equipped) will be 1,500 lbs. for S model and 2,000 / 3,500 lbs for SE / Titanium trim levels.
Engine Type
2.5-liter iVCT I-4
1.6-liter EcoBoost I-4
2.0-liter EcoBoost I-4
Displacement
152 cu. in.
97.4 cu. in.
122 cu. in.
Horsepower
168 @ 6.000 rpm
178 @ 5.700 rpm
240 @ 5.500 rpm
Torque
170 lb.-ft. @ 4.500 rpm
184 lb.-ft. @ 2.500 rpm
270 lb.-ft. @ 3.000 rpm
Layout
FWD
FWD/4WD
FWD/4WD
Transmission
6-speed automatic
6-speed automatic
6-speed automatic
Fuel economy
(mpg city/hwy)
22/31
23/32 (FWD)
22/30 (AWD)
22/30 (FWD)
21/28 (AWD)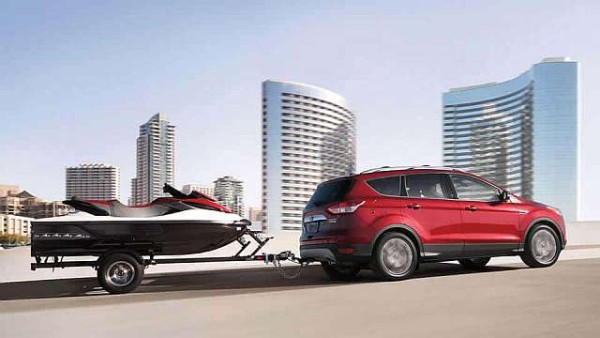 2016 Ford Escape release date and price
We know for sure that the new Ford Escape 2016 price will remain constant, so the base models starts at $23,450 plus $895 for destination and delivery charge. Higher models will go further with equipment and price so you will have to pay around $26,000 for better equipped SE model while cost for Titanium model should start just over $30,000. The fully loaded 2016 Ford Escape Titanium with all equipment included will cost well over $38,000 which is luxury area.
More details on official Ford website.