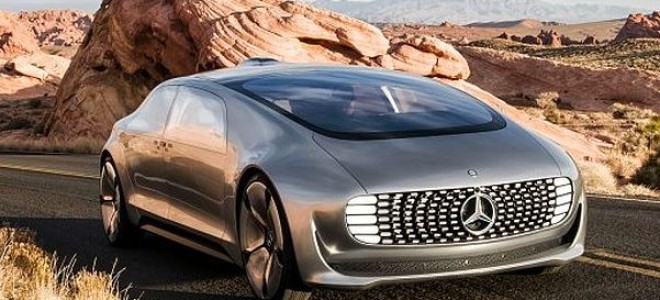 Mercedes Benz F015 Luxury in Motion concept is more than simple a car. According to Mercedes, it represents a way of living, rather than simple mean of locomotion. Envisioned as a future autonomous driving system, Mercedes Benz F015 concept looks like it came straight from a SF movie. Mercedes describes it as a private retreat and a mobile living space and its interior is designed to fit that description.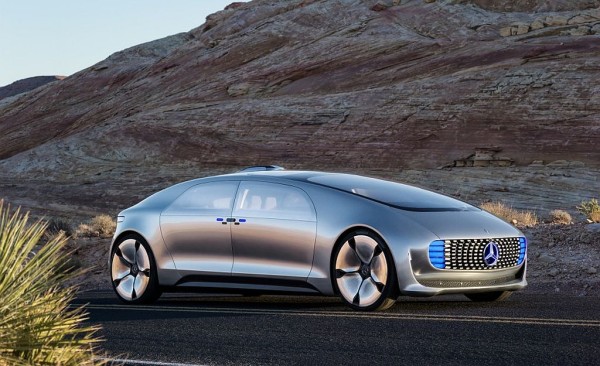 Revealed at Consumer Electronics Show in Las Vegas, popular CES, the concept was an instant success. Powered by a battery and a hydrogen fuel cell, Mercedes Benz F015 offers a glimpse at how this company sees personal transportation in the future. The only downside is that the speculated date of it entering serial production is 2030. Still, 15 years doesn't seem that far into the future, considering what Mercedes Benz F015 Luxury in Motion concept offers.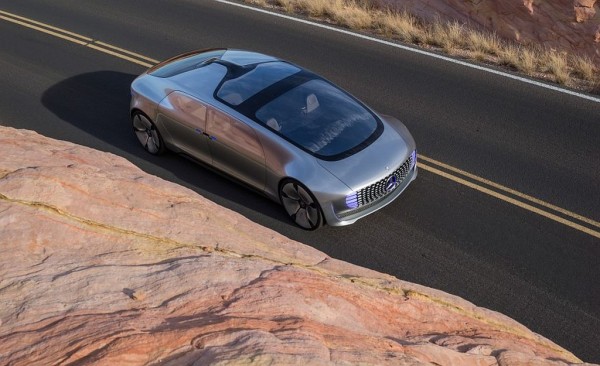 Mercedes Benz F015 Luxury in Motion concept technology
Self-drive
The technology for autonomous cars has been in development for quite some time now and Mercedes Benz F015 Luxury in Motion concept uses it to the full extent. Equipped with stereo cameras and huge number of sensors to help it better understand its surroundings, F015 is capable of fully autonomous functioning. It will use its LED illuminated front grill to communicate with passers-by, emitting red light when in self-drive mode or white one when driven by a driver. If the car detects the pedestrian in front of it, it will stop and project a pedestrian crossing on the road in front of it, while the outside speakers will encourage them to cross the street by playing the message "Please, go ahead".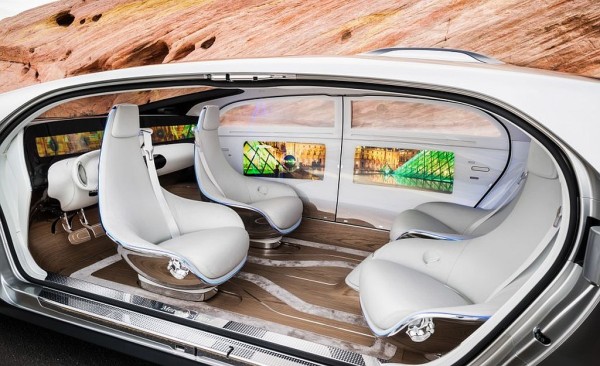 Propulsion
Mercedes Benz F015 Luxury in Motion concept is powered by two electro motors and a plug-in hydrogen fuel cell, supplying 200 kW, 400 Nm, and no local CO2 emission. The top speed is limited to 200 km/h or 124 mph. The battery inside the car is a 29kWh lithium ion battery, which can be recharged wirelessly. In theory, car should run 200 km on battery power and additional 900 km on fuel cell before refueling. It should reach 0 to 60 mph in 6.7 seconds, which is a very decent time. The hydrogen cell contains 5.4 kg of nitrogen stored at 700 bars and is located in the floor, to prevent impact damage. Mercedes claims that the consumption is 0.6 kg of hydrogen per 100 kilometers.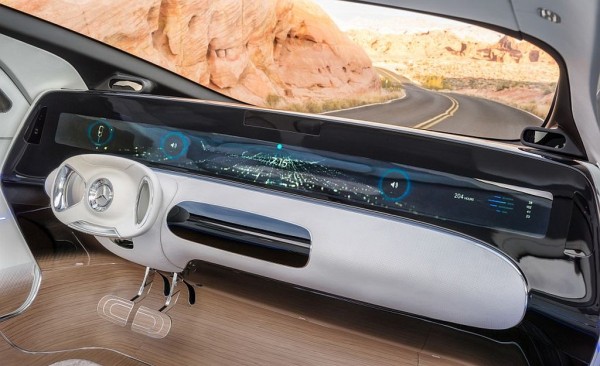 Interior
The interior is the biggest selling point for Mercedes Benz F015 Luxury in Motion concept. Envisioned as a home away from home, it central features are 4 lounge seats, with the front pair able to rotate 180 degrees, so that passengers can better enjoy themselves while the self-drive is engaged. There are total of 6 large screens surrounding the passengers that offer eye and gesture tracking to provide better functionality in what Mercedes calls "digital activity space". This will enable passengers to spend time in transport more intelligently, being it finishing work or just stay in touch with the news, without the hindrance of having to pay attention the traffic.