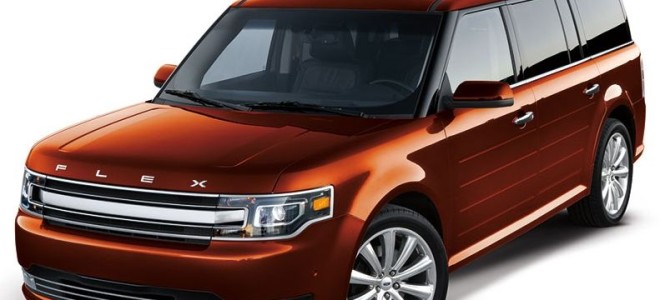 2016 Ford Flex review, news, mpg – Flex sits somewhere in the middle of blue oval's crossover SUV lineup, but it is neither SUV nor crossover. It is more something of a combo between SUV and wagon. This full-size vehicle, however is most likely getting the axe after this year's model and the new Ford Flex 2016 will be just carryover of the previous model. That means that you can expect current unsold models to feature as 2016 year's model at somewhat lowered prices.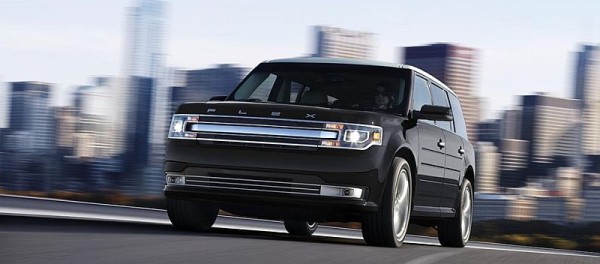 2016 Ford Flex reviews, news
Strange combination deserves a strange design and the new Ford Flex 2016 offers it in abundance. Completely boxy car features very few curves across its body. Frontal fascia gets headlamps and grille in one motion, while lower bumper mimics them with foglights and air intake of its own. You can see all of Flex's wagon features when you take a look at its profile. Midsection is long and angular, and there's plenty of space about it. Finally, rear end is as expected; boxy and unconventional.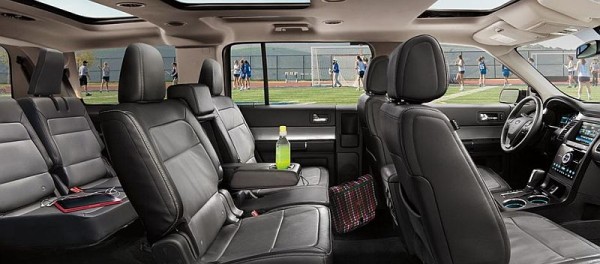 Interior
Interior differs from Ford's regular design as well. Dashboard exhibits different curves, and instrument panel is as boxy as they come. Dashboard's overlap even offers some wood grain accents in top tiers. However, blue oval's standard MyFord infotainment system is still here, even though it comes standard only in Limited models. Together with that, top grades get standard navigation and 12 Sony speakers which amount to 390 watts of power. 2016 Ford Flex could have been a safer vehicle, but at least it offers great visibility from all sides and some active systems like blind-spot monitors, forward collision alert and adaptive cruise control.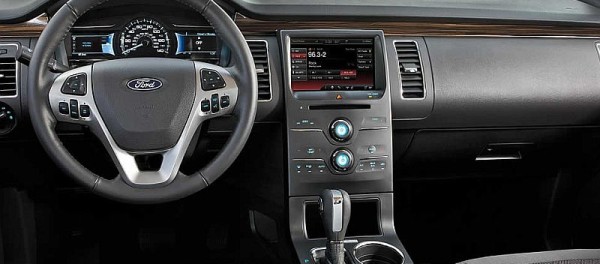 Ford Flex 2016 mpg specs
Powertrain lineup of the new Ford Flex 2016 includes duo of 3.5-liter V-6 engines. Base unit is normally aspirated and delivers adequate 287 horsepower and 254 lb-ft of torque. Optional engine is twin-turbocharged and produces as much as 365 horsepower and 350 lb-ft of torque. Both models offer the same in-house 6-speed automatic transmission, while drivetrain configurations differ. While base engine can be ordered with both front and all-wheel drive configs, turbo models come exclusively with all-wheel drive.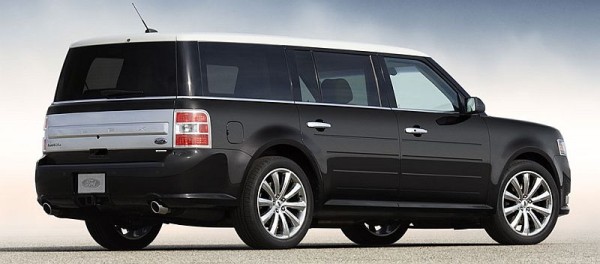 Best fuel efficiency figures come from base, front-wheel drive engine which is rated at 18/25 mpg. All-wheel drive models cut these figures to 17/23 mpg, while turbocharged engine is rated at 16/23 mpg.
2016 Ford Flex release date and price
The new Ford Flex 2016 will most likely be the last iteration of this awkward, but highly practical vehicle. Sales figures weren't good enough to justify Flex's production costs, and Ford will continue with one SUV less from now on. The 2016 Ford Flex price currently sit in the range between $29,000 for SE and $37,500 for Limited grades. Expect further cuts when Flex officially gets the axe.