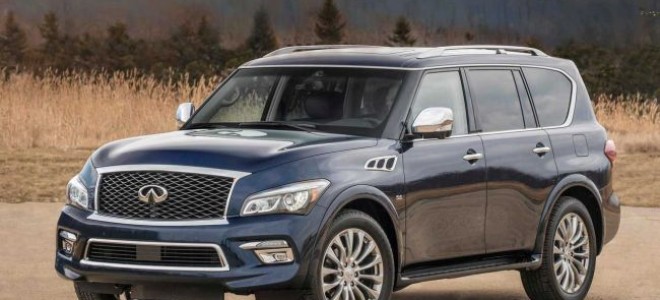 Great news for all SUV lovers and fans! Infiniti is now considering adding another revamped vehicle to its lineup. If everything goes according to plan, a large SUV called the QX80 will hit the market very soon. It is scheduled to go on sale in 2016 as the 2017 model. This model year, we expect many novelties in terms of exterior and interior. The engine department won't remain intact too. The carmaker claims that their new QX80 will be the most attractive SUV that has ever set its tires on road. Of course, we won't take these claims for granted, and therefore let's check what it has to offer to check if it is really so good. After you read the article below, you will be able to make your verdict and decide whether or not the 2017 Infiniti QX80 can carry the adjective of top-ranger in its class.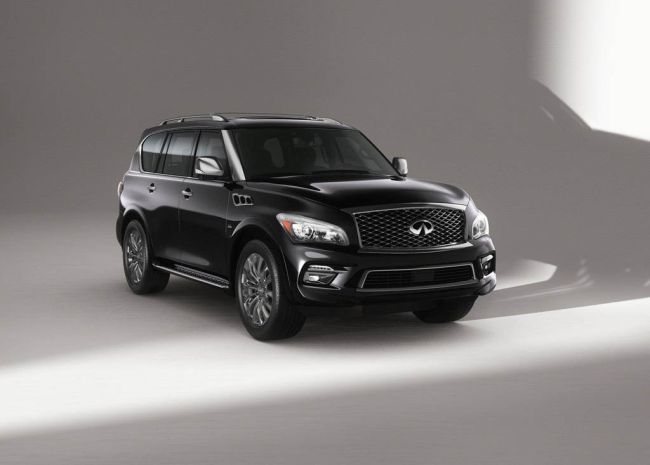 2017 Infiniti QX80 Exterior
The 2017 Infiniti QX80 is modern, bold, and attractive model. Overall shape of the newcomer is similar to that of its predecessor but it is obvious that the carmaker added many adjustments to its exterior. For example, the front fascia of the newcomer is a significant departure over the previous generation. It hosts a newly designed, wider grille. The front bumper has also been revamped and sharper fog-lights have been added. The newly designed headlamps also contribute to the bold look of the SUV. They have been redesigned and LED technology has been added for the sake of better visibility and better look. The rear end of the car has also suffered some refinements. Now when we know more details about the 2017 QX80, we dare to confirm that everything the carmaker has said about it is true, at least regarding its exterior. This handsome and large yacht is pretty amazing and suits every taste.
Interior of 2017 Infiniti QX80
When you look at the new QX80, it won't be difficult to conclude that it hides pure luxury under its shiny skin. Its cabin has ample of space for six occupants at the time offering them latest of the technology including heated seats, leather upholstery, climate control, etc. Other amenities and features are WiFi connectivity, satellite navigation, USB port, Bluetooth connectivity, parking sensors, airbags, blind spot monitoring, and all other gadgets and technologies needed for safe and comfortable driving experience.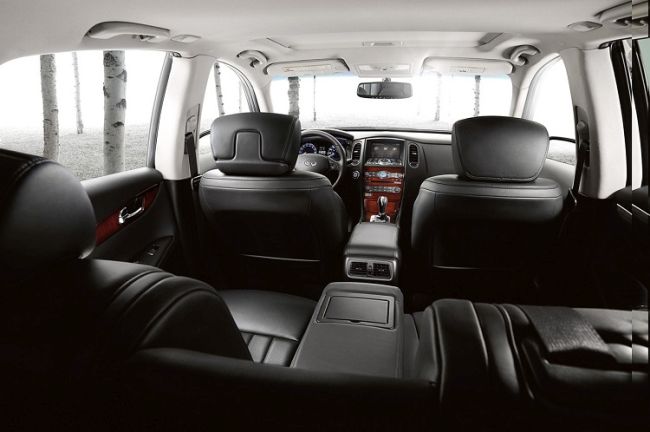 Infiniti QX80 2017 Engine
The powerful-looking SUV probably hides a powerful engine under the bonnet, right? The truth is that the 2017 Infiniti QX80 employs a 5.6 l V8. The engine is good for 400 hp and 420 lb-ft of torque. The power unit is couplet to a 7-speed automatic shifter which sends power to all four wheels. The engine is fairly economical and has fuel economy of 20 mpg on highway and 14 mpg in city. The newcomer can hit 60 mph in 7 seconds.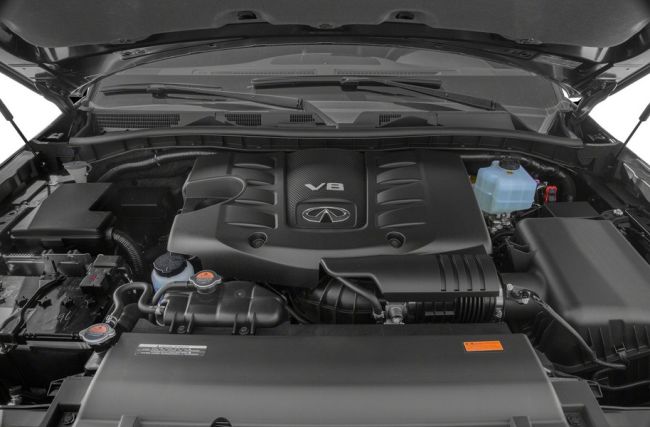 2017 QX80 Price and release date
Still filed under speculation is the price of the 2017 Infiniti QX80. You will be able to purchase this luxury yacht in early 2017 if not in late 2016. More official details are yet to be announced.