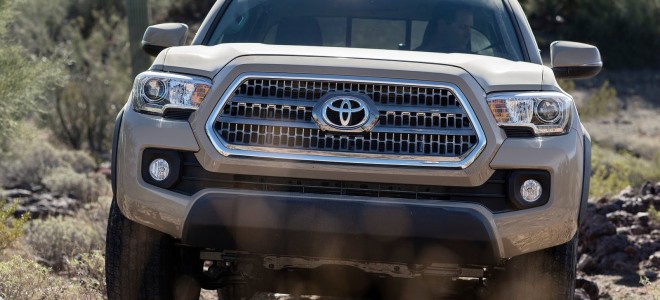 The 2017 Toyota 4Runner is a dependable, body-on-frame daily driver with great capability and longevity, so if you are looking for a vehicle with all the aforementioned qualities, the next-gen 4Runner definitely has you covered. It is a perfect family car that accommodates its passengers in comfortable two-road seating, but in case you need more, the third row of seats is also available. The upcoming Toyota 4Runner will hit the market in 2016, mostly unchanged over the previous generation. The carmaker has announced that this model year, we will be offered technological improvement only. They bring us the 2.5 version for Entune, which means that you will be able to connect your phone to the head unit. Even though the 2017 Toyota 4Runner won't bring many novelties with itself, we decided to inspect it in detail.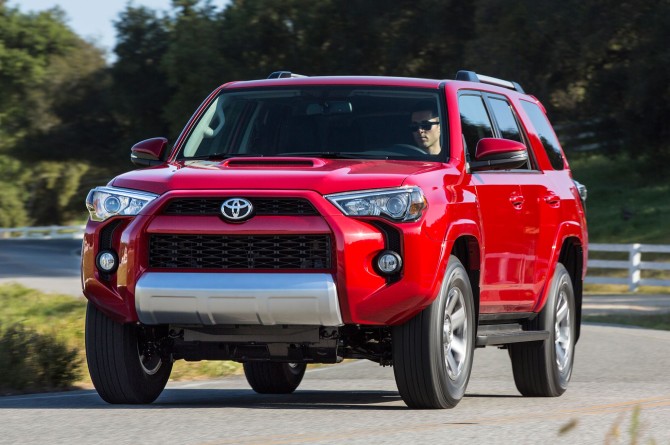 Exterior of 2017 4Runner
There aren't many new features to be seen on the next-gen 4Runner except that it now looks more rugged and aggressive. The carmaker added the front fascia a large, boomerang-shaped indentations below the headlamps. The headlights now have more slanted shape. If you don't find this design attractive, in that case, you should buy the top-notch Limited trim level which doesn't get this treatment. Speaking of which, there will be six trim levels available including TRD Pro Series, Premium Trial, Trial, Limited, SR5, and SR5 Premium. In general, the vehicle hasn't suffered any major changes for the 2017 model year. It boasts the same rugged look as the vehicle it replaces. Oh, we almost forgot to mention that all trim levels come with roof rack and that's basically it.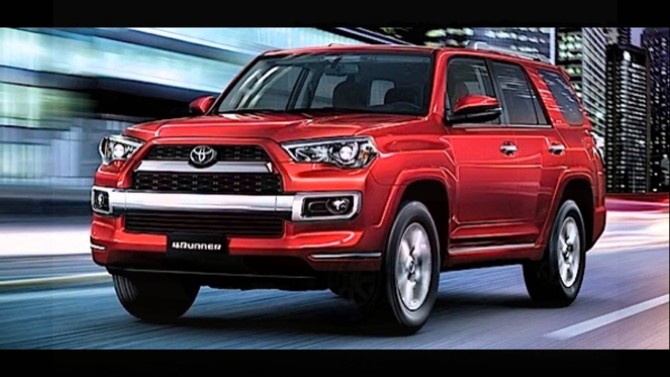 Toyota 4Runner 2017 Interior
The cabin of the 2017 Toyota 4Runner is where all of the major changes took place. They're not significant but they will have positive impact on driving experience for sure. We have already mentioned that the newcomer gets the latest version of the Entune system but there are also some other features that will make your life easier like Bluetooth connectivity, Siri Eyes Free, eight-way power driver's seat, a rearview camera, and many others. In terms of design, 4Runner's cabin is spacious and versatile. Things look neat and clean. With the large buttons and knobs residing in it, you can easily operate everything. The front seats are power adjustable and provide great support. The Limited and SR5 models come with optional third row of seats, but we have to mention that the third row is not as spacious as the front ones, but it is still suited for kids.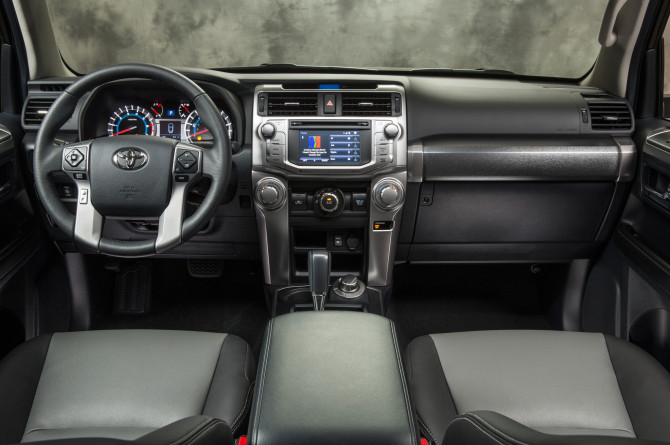 2017 Toyota 4Runner Engine
The current generation of this body-on-packaging SUV is powered by a 4.0-liter V6 engine delivering 270 horses and 278 lb-ft of torque. Official details about the engine powering the 2017 model haven't been announced. If the carmaker wants the 2017 Toyota 4Runner to stay competitive, it will have to do something with the power-plant. Maybe we will be offered an upgraded version of the V6 or maybe a new V8 will be offered. Nobody knows much at this point, but anything could happen before the vehicle officially goes on sale.