A commercial vehicle is a vehicle that drives for a company rather than an individual. They are your company delivery vehicles, semis, vans, and 18-wheelers that you see out on the road. There are specific laws that can hold companies and their drivers financially responsible for personal and property damage during a wreck.
Property damage to your car can total well over $1,000. In cases where medical attention for injuries is needed, you may be looking at more money. The average cost for collisions with commercial vehicles can total up to $2,000,000. This happens in the worst cases, where severe injury such as multiple bone fractures results.
Impact of Commercial Vehicle Accidents
The impact of a commercial vehicle accident can be devastating for those who drive regular passenger vehicles. Most of these ravaging consequences have to do with the weight and size of each vehicle.
Your average commercial vehicle can weigh up to 80,000 lbs. A single axle vehicle weighs approximately 20,000 lbs while a tandem axle can weigh an average of 34,000 lbs. A closer look at these estimates will tell you that the smallest commercial vehicle can weigh a minimum of what a Bryde's whale weighs at 20,000 lbs.
Passenger vehicles weigh far less and are a lot more vulnerable in a wreck. It is estimated that they average at 4,156 lbs. Some vehicles are lighter than others, and that poses a major safety risk for passengers. In short, the lighter the car, the less protection you have.
The impact of an accident happens like this: for every 1,000 lbs, a driver's risk for fatality increases by a factor of 47%. Seeking compensation is critical to recovering from property damage and physical injuries. In some cases, the crash can be fatal.
Factors That Impact Stopping Distance
People who drive large commercial vehicles face their own challenges. One is size, which affects a driver's ability to see other drivers, motorcyclists, and pedestrians. Weight is another concern. For commercial vehicles such as semis and 18-wheelers, weight can impact several things, such as movement and stopping distance.
The increase in stopping distance varies directly with an increase in weight. Giant delivery trucks and vehicles with tractor-trailers both require a stopping distance of 20-40% greater than a regular passenger car. That number can increase during inclement weather when roads and highways become slicker.
Commercial Driver Fatigue
Recent federal legislation now prohibits commercial drivers from working any longer than 11 hours at a stretch. Yet some drivers breach that rule, either by choice or by employer demand. Consequently, crashes may result, thus causing devastation for the driver and others involved.
Filing a Claim
You can file a claim with your insurance company or seek legal services. The idea is to seek financial compensation for property damages and personal injury. Lawyer T. Madden of GA can help you negotiate the legal system so you can get a settlement.
Proving your case requires two things:
Proving the severity of your injuries
Your ability to quantify the severity of your pain and suffering
Building your case will require a thorough medical exam as solid proof of your pain and suffering. The results should be handed to your attorney as soon as you get them. In some cases, your physician may even consult directly with your legal team in order to help you build your case.
Two Types of Injuries
When doing an investigation, attorneys and claims adjusters consider any injuries caused by a collision. There are two categories for injuries suffered in a wreck: soft injuries and hard injuries. Soft injuries are ones that refer to the muscle areas in your body and are typically located in your neck, knees, ankles, and lower back. Some examples include whiplash and sprained knees or ankles.
Hard injuries are more severe and can result in long lasting or permanent disability. Some examples include:
Wounds and permanent scars
Torn muscles and ruptured ligaments
Dislocated joints
Hard injuries are much easier to prove in a court of law. You can get an even greater settlement that will cover for your medical expenses, trauma, and lost wages.
Unique Challenges of Seeking a Commercial Vehicle Settlement
Filing a claim against a large company isn't easy. For commercial vehicles, there are several potential roadblocks you could face when filing your claim. One major problem lies in a company's unwillingness to pay settlements, even in cases where serious injuries or a fatality has resulted.
Another problem involves short staffing, which is something that has greatly affected delivery companies since Covid started two years ago. This leads to driver fatigue, which is the cause of many fatal crashes. Other issues include poor hiring practices such as failure to drug screen drivers or properly train them.
Impaired Drivers
Although drug and alcohol testing is highly recommended for commercial drivers, there are some companies who don't have those policies in place. Consequently, an impaired driver could strike a passenger vehicle at any time.
In most cases, hard injuries will result due to the driver's impairment. Good judgment and reflexes are impaired, and both result in crashes due to slower reaction times.
Property Damage Liability
If your vehicle is totaled, you should seek appropriate compensation for damages. Your attorney should be able to negotiate with the company's insurance claims department to get you a settlement that will cover the cost of a new vehicle. Photos of the damages should be taken and forwarded to your lawyer and insurance company immediately. Careful documentation of damages and personal injuries is vital to processing your claim.
Why Hire a Lawyer?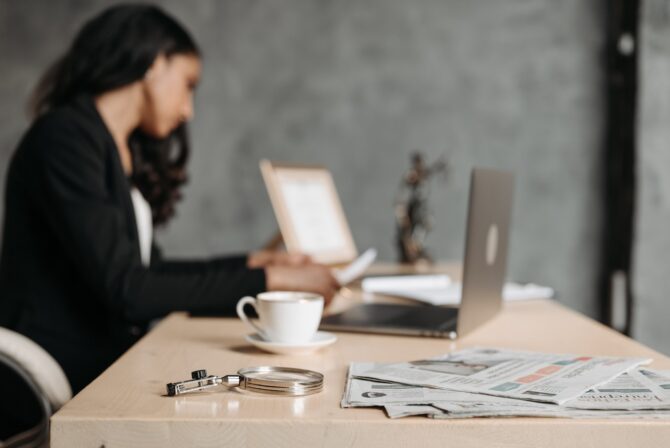 Dealing with companies that use commercial vehicles is not something you can handle yourself. There is a lot of legal red tape involved, so hiring an attorney is the best solution. Large companies strongly abhor the idea of losing a profit and may attempt to cheat you out of your money.