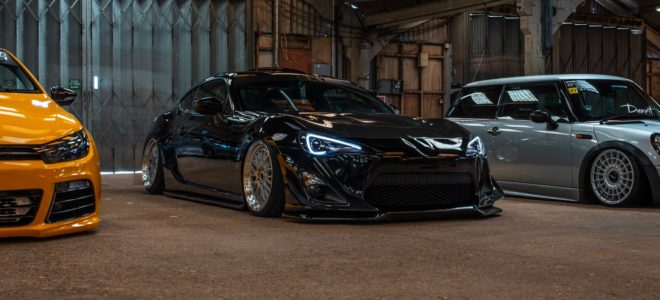 Taking care of your vehicle can be a daunting task for anyone, right? When you think about it, you get attached to your car as time passes by, and no wonder, the need for an upgrade occurs. Simultaneously, you have been left to battle your reasons for investing in a new model and the wish to feel that thrill of freshness in your daily drive.
The reality is that your financial stability can be affected if you opt for a new model, and this is a privilege of a small number of people. Considering you are a member of a more significant group that requires and wants to boost their car, but lack finance, we can help you start now. After doing our homework, we have gathered five top suggestions to upgrade your vehicle and make you feel proud of it.
Parking Sensors
Safety measures are the number one reason why people opt for boosting their vehicles. The thought of investing, maintaining, and nurturing the perfect condition of your car, and the possible scenarios of parking going wrong, scares everybody. Alarms in the form of parking sensors with an accent on tight spots to park your car are truly priceless. No more reverse parking or parallel one to worry about with parking sensors by your side.
HID Kit
Headlights have been a topic of debate for many years before and will be in the future. Implementing a powerful and useful headlight innovation in the form of a High-Intensity Discharge or HID Kit is what we would suggest. Putting the bar up from the Halogen bulbs in every aspect, and overshadowing with power even LED headlights, Hid lights offer two for one. Stunning aesthetics and top performance of your headlights are guaranteed to make your car stand out from the rest with this quick fix. Check out Saazs blog to find the best HID kit.
Remote Starter
How many times have you been in a situation to start your car, wait for it to warm up, or cool down, depending on the weather conditions outside? Too many times, I suppose. Remote starter gives you that feeling of innovations and many other benefits. Just the thought of having your car ready while you take care of some other things is quite appealing. The cold winter or the warm summer days will be much more comfortable to handle this equipment included in your vehicle.
Dash Camera
Today a dash camera is not a luxury but a necessity in your car. After witnessing so many accidents on the road, this tool by your side can be a true friend of your vehicle's insurance. Dash cameras offer precise date, time, and GPS location, in case you require the information. We all tend to overlook this part, thinking it won't happen to me, but be sure it will, and you should be ready. Better be prepared than sorry, we say.
Tires + Aluminum wheels
The performance of the car is depended on horsepower, skills of the driver, and tires on the car, right? The quickest fix to boost your models' visual impact and recognizable performance is with new tires and aluminum wheels. This suggestion is a budget-friendly solution that can work amazingly, even with used aluminum wheels. Still, we insist on new tires for better performance and safety reasons.