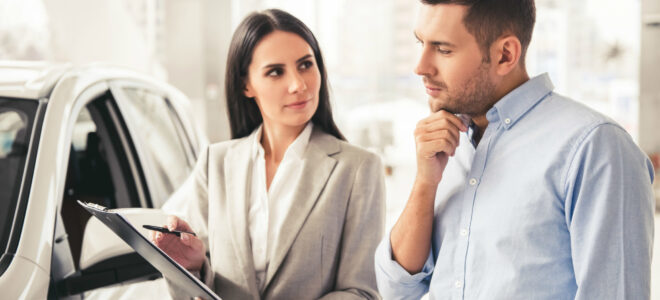 Used cars are an affordable option for anyone on a budget. Before you hand over your hard-earned money on a previously owned vehicle, you need to know which questions to ask. This will ensure you're getting the best possible deal as well as eliminate some of the common headaches that come with buying a car that has some mileage on it.
Why Buy a Used Car?
Some people are looking for a specific year, make, and model. Others are simply looking for savings when compared with new cars. Vehicles built more recently are more durable, keeping them on the road for years to come.
Used cars don't need always look run down or shabby. There are many low-mileage used vehicles on the roads today that look like new. Since they are used, they will come with greater savings over their new counterparts. It won't always be obvious that you have a used car if the manufacturer hasn't changed the body style.
When you buy a used car, you may also find one with the original factory warranty in effect. You can add a service contract if the warranty has already expired, which means you can have full protection and peace of mind in the years ahead.
There are many advantages to buying used vehicles. When you find one you like, make sure you ask the right questions to ensure you're making the best choice.
Questions to Ask About a Used Car
While you may have more than five questions before buying a used car, these questions can help you make a smart decision:
1. How Many Owners Has This Vehicle Had?
In a perfect world, a used vehicle will have had only one previous owner. Fewer owners means that the vehicle will be more likely to have been meticulously maintained over the years.
The more owners a car has had, the more it poses the question of why no one wanted to keep this vehicle. It could have been a case of being unable to afford it for one buyer, or it could be that it didn't drive well. The other questions you ask will help you discover more about this particular car and whether or not it's worth buying.
2. Has This Vehicle Been in an Accident?
With more drivers on Florida's roads than ever before, there's a good chance that the used vehicle you're considering buying has been in an accident. Accidents can range from a minor fender bender to something more severe. Buying from a dealership an auto broker connected you with means that you will likely not encounter any vehicles that have had severe damage in an accident.
You will be provided with a vehicle history report from Carfax that can give you the bigger picture. It shows you what parts of the vehicle suffered damage and what repairs were made.
3. Can You Show Me the Complete Service History?
A well-maintained car is less likely to have major issues. Maintenance records can show you whether or not the previous owners had the oil changed at proper intervals, replaced tires, or maintained the brakes.
You will not want to buy a used vehicle that has not received basic servicing. It could mean you could be in for surprise repair costs in the near future
4. Does the Car Have Any Current Problems?
The car may be due for more comprehensive maintenance for one of its 30,000-mile intervals. There may also be cosmetic issues such as stains on the seats from spilled beverages. Knowing what to expect will help you decide if this car is worth the purchase.
5. What Else Is Included with This Car?
A well-maintained used car should have both sets of keys and the owner's manual. While you may still opt to purchase the car if it only has one key fob, remember that modern keys can cost over $500 if you lose them.
A used car could also include floor mats, a roof rack, or other extra factory-installed items. The most important thing to think about is the warranty.
The remainder of the original factory warranty may still be intact, depending on the manufacturer and the mileage of the vehicle. If the warranty expires soon, you'll want to know to purchase additional coverage for your peace of mind.
Get a Pre-Purchase Inspection
Anyone buying a used car should examine the car inside and out. That means getting under the hood and taking it on the road to see how it performs. Go a step further and get an inspection done to find out if there are any other problems with the vehicle.
When you buy a used car through an auto broker linking you to a dealership, these inspections will have been completed before the car is listed in the inventory. You can request to see what work they have done to the vehicle before listing it for sale.
Many dealerships will change the oil, top off the fluids, and make other repairs to keep a used vehicle in good condition. A quality dealership will never list a vehicle with severe damage on its inventory. Using a car broker can help you work with trustworthy dealerships in your area.
Florida auto brokers will be better able to help you find the right used vehicle to meet your needs. This will simplify your buying process by putting all available vehicles in one convenient place. You'll also avoid having to drive all over to find the best vehicles at the best prices.
You can ask brokers these five questions when you see a vehicle you like to ensure you get the best match.