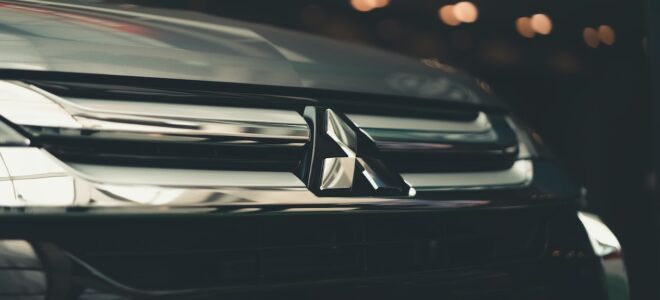 Mitsubishi has a long history of being a significant player in the automotive industry. The brand provides durable and fashionable cars that are well-liked by drivers worldwide. It is simple to understand why many buyers choose a Mitsubishi when shopping for a new vehicle.
Initially named the Mitsubishi Shipbuilding Company, Mitsubishi was founded in 1917. Today, Mitsubishi produces various automobiles, including compact city cars, electric vehicles, and premium sports cars. Mitsubishi automobiles have established a reputation for quality that surpasses that of the competitors with crossovers, sedans, and sport utility vehicles.
Mitsubishi Models
1. The Mitsubishi Outlander PHEV
This model smoothly mixes power and economy with a surprisingly large cabin. This makes it one of the most economical petrol-electric hybrid, and you'll get it from leading Mitsubishi dealers. The Mitsubishi Outlander Phev provides the perfect mix of usability and fuel efficiency without compromising performance or comfort.
2. The Mitsubishi Lancer Evo X
The Lancer Evolution is a sedan that reaches up to 415 horses. You may utilize the vehicle for regular driving and recreational purposes on the track and in rallies.
The model comes with the following;
An all-wheel-drive system;
A strong engine;
Agile handling and;
Strong acceleration.
3. The Mitsubishi ASX
The ASX is a compact SUV. It is adaptable, practical, elegant, and well-equipped. It has excellent storage capacity, and can easily seat up to five passengers. Moreover, it has decent fuel efficiency without sacrificing agility, making it perfect for daily usage in towns.
4. The Mitsubishi EK Cross
This model is a midsize electric vehicle that offers reduced operating costs compared to its petrol rivals. It is designed to be economical while also considering environmental issues. A further advantage is Eco Driving Mode. The feature enables users to adhere to a pre-set speed restriction and achieve even greater fuel efficiency than non-electric cars.
5. The Mitsubishi i-MiEV Hatchback
This model is an electric vehicle that gets customers a long battery life with low emissions. The model has elegant external designs and cutting-edge technological features that set it apart from its competitors.
6. The Mitsubishi Pajero Sport
The Pajero Sport uses a Body-on-frame design-build. This comes in three-door short chassis and five-door wagon versions. It may come with a manual or automatic transmission and is propelled by various gasoline and diesel engines. The Pajero Sport is a familiar favorite among off-road fans.
7. The Mitsubishi Triton
The Triton is a pickup in single-cab, double-cab, and extra-cab body types. They come with both manual and automatic transmissions. It comes with various gasoline and diesel engines that power it. The Triton has a navigation system, cruise control, and a rearview camera.
Understanding the Difference between Hybrid and Electric Vehicles
Hybrid vehicles have a propulsion engine and one or more electric motors with storage batteries. They typically emit less pollution than conventional gasoline or diesel vehicles. An electric car has a battery, an onboard charger, and one or more electric motors that work together to power it.
Mitsubishi is renowned for its dedication to creating dependable, effective automobiles that enhance driving performance. The Mitsubishi hybrid and electric car lineup provide a vast range of possibilities. What differentiates the two? Read on to find out.
Powering
The primary difference between hybrid and electric vehicles is the means of power. Electric cars use electricity to power their motor and move the vehicle forward. On the other hand, hybrid vehicles combine petrol with electricity to power them.
Emissions
Furthermore, hybrid engines often emit more carbon at idling than gas-powered engines. Electric motors, on the other hand, emit almost no carbon.
Trunk space
In terms of trunk space, hybrid vehicles often have larger trunks than electric vehicles because of their smaller batteries. This may make them more useful for families that want an additional room.
Cost
Electric vehicles often have higher upfront costs than hybrids, depending on the model type selected. Electric cars have low operating expenses than hybrids since they don't buy fuel.
Hybrid and electric vehicles provide lower emissions and better performance than conventional petrol or diesel cars. The choice to buy relies on the demands and preferences of the customer.
Here are just some of the benefits of purchasing a Mitsubishi
Reasons to Buy a Mitsubishi
Mitsubishi has an unparalleled selection of cars with stylish looks that set them apart from the competition. There is something for everyone, whether they want a sporty SUV or a refined sedan.
Most Mitsubishis provide exceptional comfort when driving or within the vehicle. Additionally, some options, such as heated front seats and exterior chrome accents, may improve your driving experience.
You can drive safely, thanks to Mitsubishi's superb safety features, including electronic stability control and cutting-edge airbag systems. Some models additionally include enhanced capabilities to improve the comfort of night-time driving.
Every time you get behind the wheel of a Mitsubishi car, you can expect exceptional reliability. This is a product of sturdy parts made to withstand any circumstance.
Modern turbocharged engines in Mitsubishi automobiles enable them to get great miles per gallon. You may confidently drive across any terrain, knowing that your vehicle will continue to operate without using too much petrol.
How Do You Choose The Best Mitsubishi Dealer?
When choosing the right dealer, a customer should consider the following;
To find the dealerships with the best inventory and services to suit your specific requirements, start by researching dealers in your region.
To obtain a sense of the dealer's customer service, value, and overall experience with their purchase, check out online reviews from consumers who have already worked with the dealership.
Engage With the Salesperson
Speak with the salesperson directly before choosing a dealer. Before making your choice, compare offers from several sellers. You can ask the salesperson about pricing, selection, choices, discounts, and any other questions you may have.
Before making a choice, asking for a test drive to experience the Mitsubishi firsthand is crucial. This enables you to become used to all amenities. Then determine whether it's the correct fit for you to buy the vehicle.
Check for Warranty Options
When selecting a Mitsubishi dealer, be mindful of inquiring about warranty choices. Various dealers provide different or better warranties than others. Be sure that the type of coverage supplied satisfies your requirements and needs before deciding to do business with them.
Conclusion
In conclusion, a Mitsubishi car delivers exceptional comfort and dependability. Its standard features set it apart from its competitors. It is simple to understand why they are one of the most recognizable manufacturers in the world today.