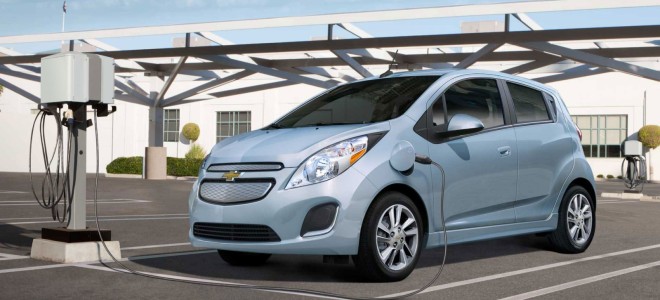 If you didn't know, the Spark is a small family car that offers room for 5 people in quite a bit of comfort. It is the perfect size for a city because it's small, looks good and it is quite easy to maintain. The new 2015 Chevy Spark EV is the exact same vehicle but with a twist. It is a fully electric car that is the perfect way of commuting to and from work without spending too much on fuel. It will be available starting with the end of the summer at a base price of just around 19.000$, making it one of the most affordable fully electric cars today.
2015 Chevy Spark EV Exterior
Over the previous generation, the 2015 Chevy Spark EV won't offer many changes except the 16 inch alloy wheel that now come as standard with low rolling resistance tires. This means it will be more fuel efficient but performance might go down a bit. Also, you won't be able to get the fog lights except if you get the LED package which gives you LED tail lights as well as LED fog lights.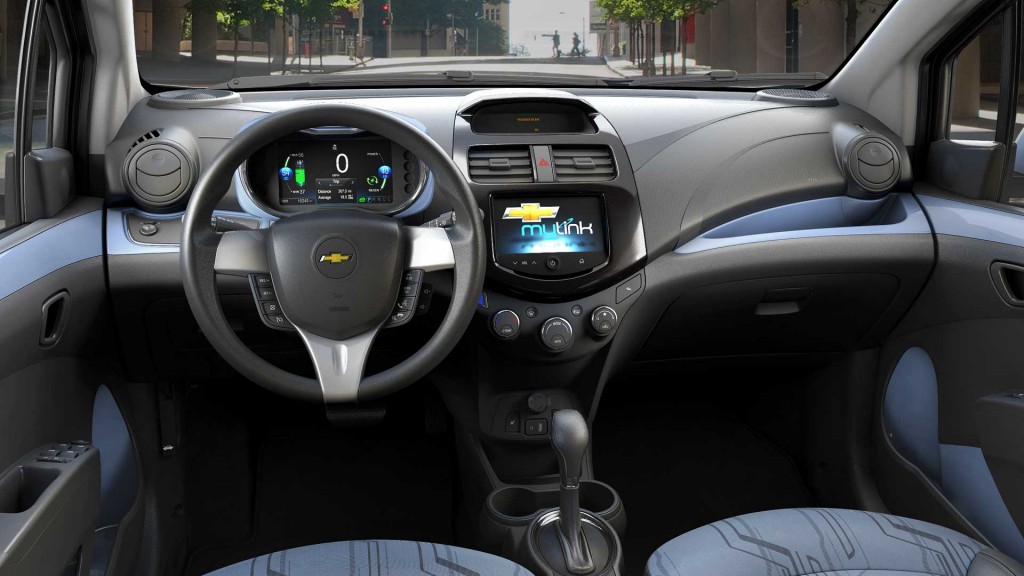 Interior of 2015 Chevy Spark EV
There are a few changes even over the normal petrol powered car. Firstly, the dashboard is now completely different and in place of the normal dials you now get a 7 inch screen that shows you information about the current state of the car, energy consumption as well as doubles as an instrument cluster. On top of that you also get a 7 inch touchscreen on the center console that controls the infotainment system, the climate control and the audio system and with the help of a Bluetooth connection, it can also control your phone.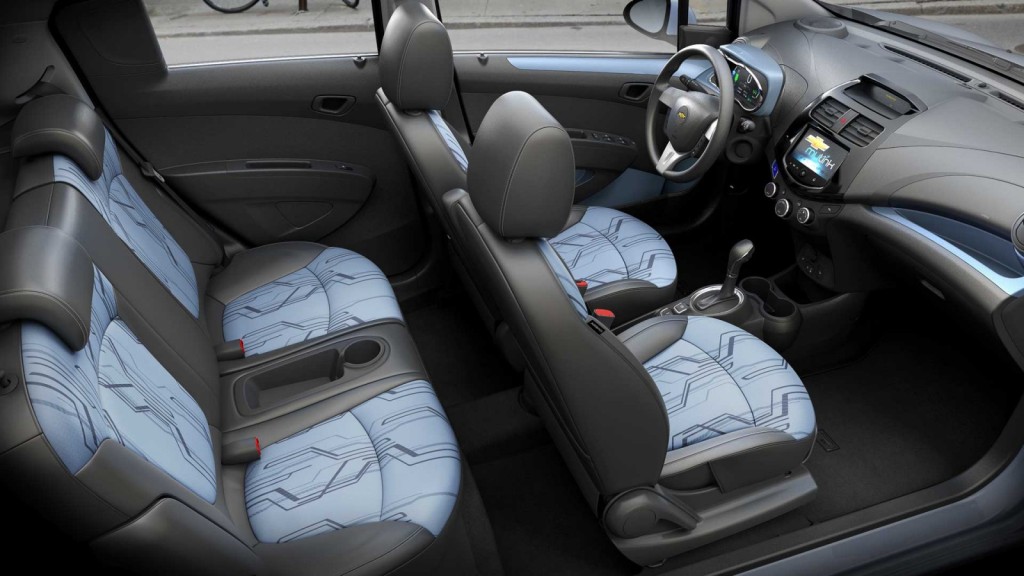 Spark Chevy Electric Car specs
There isn't much to say about the engine of this car besides is a fully electric motor. It isn't very powerful at roughly 100 kW (or 136 horsepower) but it can put out as much as 327 lb-ft of torque! That's more than many sports cars on the road. This means that this tiny bug can accelerate from 0 to 60 MPH in under 8.5 seconds and it can go up to around 110 MPH, being limited by the low drag tires.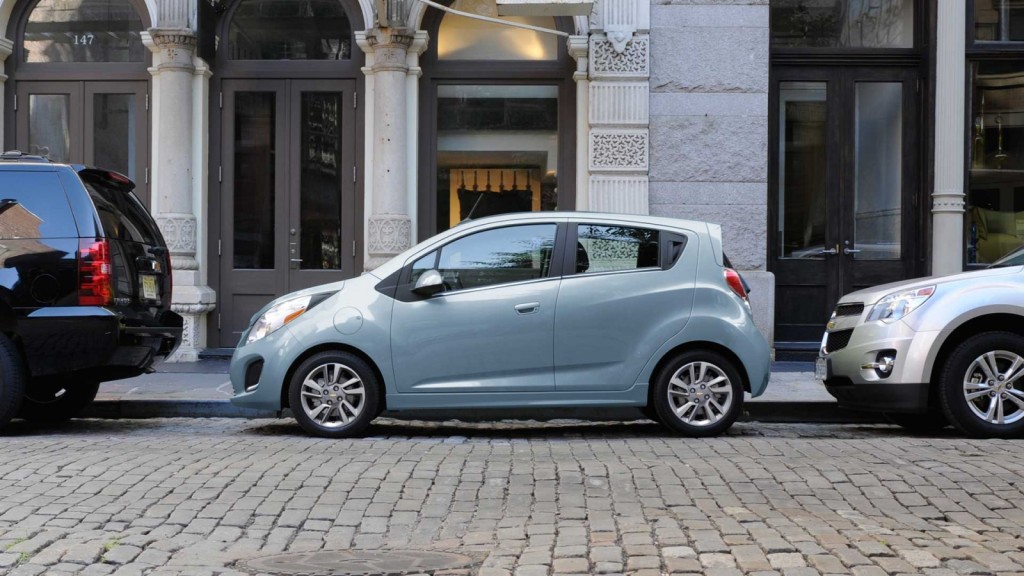 2015 Chevy Spark EV battery range
Just as the normal Chevy Spark, the EV model is still front wheel drive with a small gearbox that can handle all that torque quite nicely. The battery pack has been improved over the previous generation but it has dropped in capacity. This was because Chevy now uses new LG cells that are around 30% lighter but provide a bit less power at just 19 kWh. Fortunately, the car's range has remained unchanged at 82 miles being able to return around 112 eMPG!
More details: http://www.edmunds.com/chevrolet/spark-ev/2015/review/