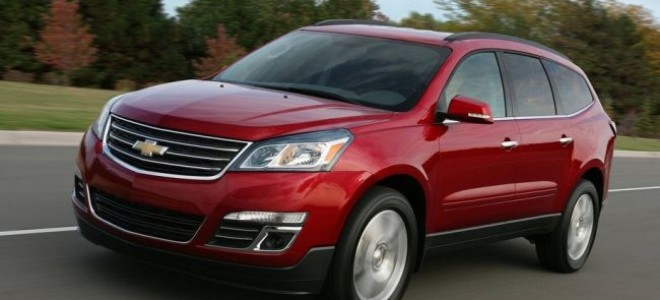 If you are a family men and you have 2 or 3 kids than the 2015 Chevy Traverse is the perfect car for you. Why is that? Well, it provides either seven or eight seats and it is very comfortable. If you choose the 7 seat model then you will have a lot of luggage space in the back without interfering with the rear seats. This means you'll be able to get your kids, their friends and all their equipment to a baseball match without any problems. This 7 passenger SUV is expected to hit the market at the end of this year for a base price of around 30.000 dollars.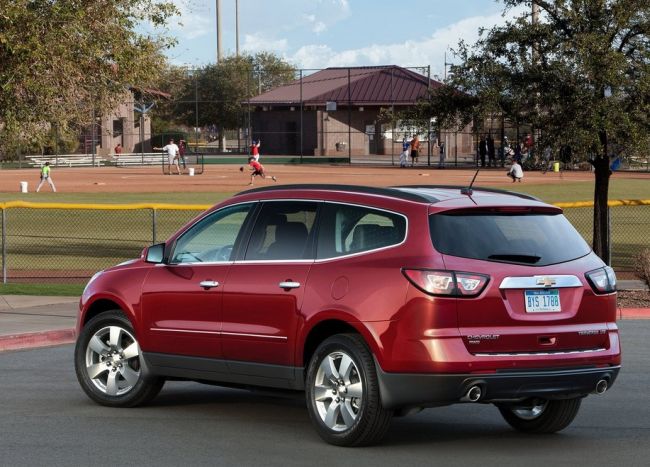 Chevrolet Traverse Powertrain
Unfortunately, there is a single 3.6 liter V6 engine available in two power options. The first features just one exhaust pipe and only front wheel drive and it will provide 280 horsepower and 265 lb-ft of torque while the other gets dual exhaust and all wheel drive. The latter engine provides 288 horsepower and 270 lb-ft of torque in order to get similar performance to the front wheel drive model.
Fuel consumption unfortunately is quite poor, the car being able to return at best 17 MPG in the city and as much as 23 MPG on the open road. Take into account that the four wheel drive model will use a bit more fuel.
2015 Chevy Traverse Towing Capacity
As we said before, the car is either available with front wheel drive in which case it will use less fuel but it will come with the less powerful engine while the four wheel drive model gets the more powerful engine. Both of them feature the same 6 speed automatic transmission that is perfect for this car because it is really smooth and comfortable to use. New Traverse towing capacity is 5200 lbs. which is same as the towing capacity of 2014 year model.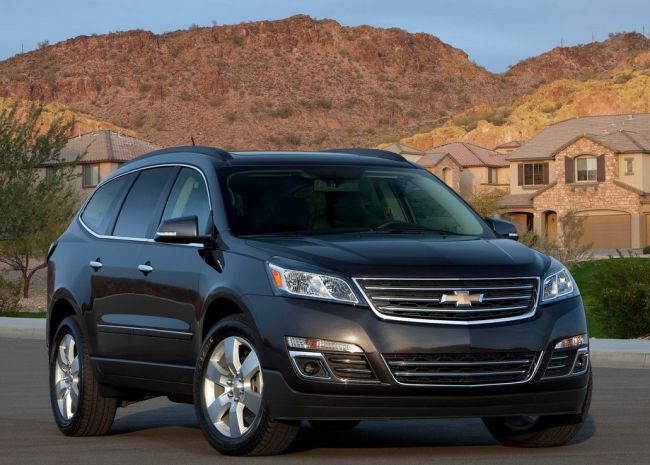 Design of 2015 Chevy Traverse
The car features an interior of superior quality with good equipment levels even on the lower end model. You get climate control, a premium audio system and cloth interior as standard. Both the front and middle rows of seats are fully electric so you can move them around as you please. Options include leather interior, triple zone climate control and a satellite navigation with rear view camera.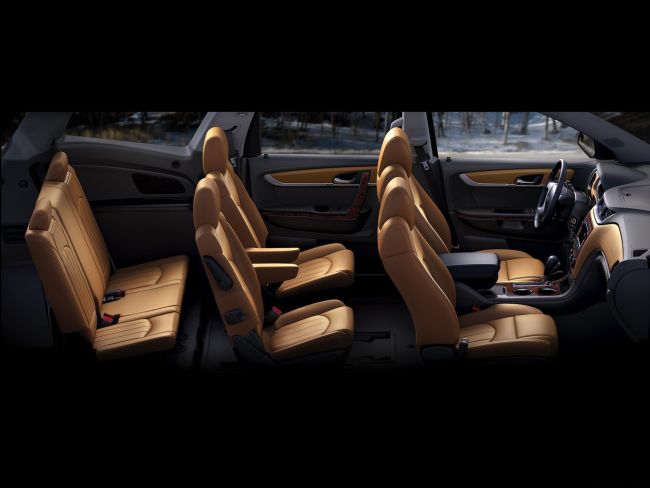 Over the previous model, the 2015 Chevy Traverse gets new headlights as well as tail lights with Xenon in the front and LEDs at the back. The front bumper has been redesigned to better fit the rest of the Chevy models while the rear bumper now has dual slots for the dual exhaust further apart.
See also: http://www.edmunds.com/chevrolet/traverse/2015/suv/review/