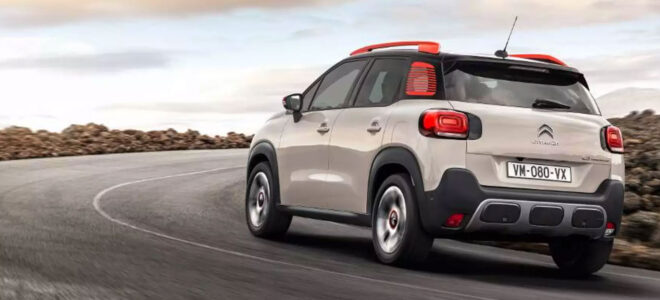 The family car market is amongst the most lucrative and competitive in the sector and there are hundreds of options to choose from these days. But when it comes to family cars that manage to balance the security and heft of an SUV with the size and manageability of a small estate car, the options are few and far between.
It's a difficult balance to find but the French manufacturers Citroen might just have managed it. Could the search for the perfect small family car finally be over? Here, we'll make a case for why the Citroen C3 Aircross might just find itself at the top of your wish list.
Performance
Available in both diesel and petrol, the engine is incredibly punchy given its size and the automatic gearbox makes motorway driving a breeze if you opt for the Puretech 130 model. As far as the suspension and ride comfort is concerned, meanwhile, it's a car built for sensible driving and is a sprung car perfect for gentle family drives in the country. The handling, meanwhile, is soft and stable. It almost feels like floating.
Interior
The interior is where the Citreon C3 Aircross really spreads its wings, with comfortable seating, an elevated sitting position and a state-of-the-art infotainment touchscreen system that allows you to take complete control of every facet of the car from one screen. Visibility is also great and the parking sensors that come as standard on certain models are very responsive indeed. Then there's the aesthetics, with sleek Art Deco air vents and a gloriously tanned dashboard that just screams to be admired.
Passengers
Whilst anyone taller than 6 feet might struggle a little, that's merely a result of the compact size. The legroom, on the other hand, is surprisingly spacious and there is plenty of space in the back for the kids too. The seats are mounted higher than in competing vehicles, so there's no uncomfortable 'hump' for the central passenger to straddle, meaning if you have three kids, they'll be more than comfortable. Best of all, the seats can be folded back to form a sliding bench so if you want to sacrifice passenger space for boot space (or likewise) it's incredibly easy to do so.
Cost
Finally, the Citreon C3 Aircross is simply one of the most affordable cars in its class and there are also dozens of potential extras to choose from. It's also been awarded five out of five by the Euro NCAP for safety and comes with an emergency braking system in some models. And when you're looking at a reliable fame car, safety should certainly always come first!
You can purchase the Citroen C3 Aircross from a number of reputable sellers, including Robins & Day, and ensure that you get the best car for your money and your needs.