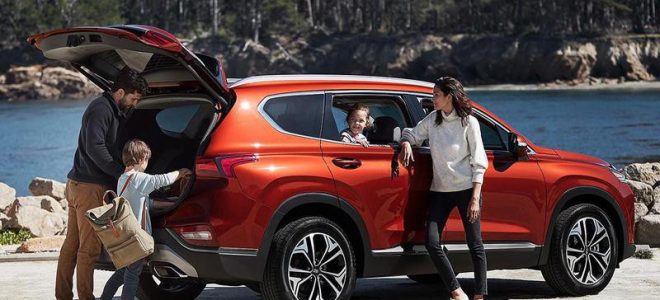 One of life's most difficult decisions is the purchase of a suitable family car. It needs to cover a number of important factors and will be a vehicle that sees a lot of use over its lifetime. A key consideration is naturally the overall budget for the vehicle and whether to buy the car outright or opt for a vehicle loan from a bank or lender.
This will depend on personal circumstances and how any additional loans would fit into the overall family finances. This article will explore three key choices to make as you prepare to purchase your next family car. By giving these factors proper consideration you should ensure that the car you decide on is suitable for your family's needs and is within a suitable budget.
Vehicle safety
The most important factor in any family car purchase decision is the safety features offered by the car. All modern cars and most that have been manufactured in the last ten years will offer safety features such as airbags as standard. Airbags can be truly lifesaving in the event of a serious accident, so it is important to look for vehicles that have this feature regardless of whether you are buying a new or used family car.
Research has shown that airbags can reduce the risk of death in accidents by approximately 20%. In addition, it is also of significant importance to determine the car's safety rating. In Europe, there is a standard NCAP rating system that gives both an overall rating (out of five stars) and a breakdown of other safety scores. Choosing vehicles that have a high NCAP rating (ideally five out of five) will give you the reassurance that should an accident happen, the car will offer the best protection to you and your family.
Size
Another key consideration in your choice of family car will be its size. Clearly, if you have a large family, you will want a vehicle that seats everyone comfortably and in such circumstances models such as larger SUVs and estate-type cars can prove to be the ideal choice. Smaller families may not need these same considerations and can find that a standard family hatchback or saloon will fit their needs.
Remember that vehicle size and the overall power of the car should be linked. It can be a frustrating process to drive a large vehicle that has low amounts of power (either due to a small engine or lack of an additional turbocharger). Obviously, a family car does not need to accelerate like a sports car, but it should have enough power to overtake other cars safely and quickly when fully loaded.
Insurance costs
Today, most families are acutely aware of the rising cost of living and the effects it has on the families' daily finances. It can therefore be beneficial to search for a vehicle that has cheap car insurance costs associated with it. Cars that are viewed as very safe or those that are not sports versions tend to be cheaper to insure.
Thankfully, some SUVs and minivans (that can make a perfect family car) also tend to be cheap to insure. As a rule, it makes perfect sense to research the insurance costs of your intended vehicle before you buy and factor this into the overall budget.