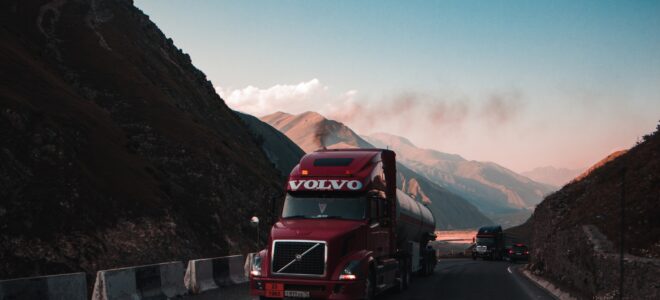 Throughout the pandemic, one army of workers kept people supplied with the necessities. These are the many truck drivers who cross the continent from north to south and east to west on a daily basis, ensuring vital goods are delivered on time.
Because trucking jargon can be difficult for the layperson, thus, here is a definition of a semi-truck: The engine, transmission, and driver's compartment are all housed in the cab, also known as the tractor unit. This vehicle can operate without a trailer. Simply put, it is the portion at the front!
Truckers are no different than car enthusiasts. They want their rig to be visually appealing and distinctive – without sacrificing performance.
And, like car enthusiasts, they have no qualms about spending money on upgrading parts to improve the performance and appearance of their road beasts. In short, they want their trucks to look good whether they're driving down the highway or parked at a truck stop. Aftermarket Semi truck parts allow you to customise the appearance of your rig while also adding safety and comfort for those long cross-country drives.
People now refer to semi-trucks as '18-wheelers,' which is what a semi-truck becomes when a trailer is attached. These are the heavy hitters, and their vehicle classes are usually 6 to 8. In a year, these vehicles travel enormous distances. Let's say the average family sedan travels 10 to 20,000 miles per year; many of the trucks on the road travel three times that.
As a result, parts will fail, and you can get a decent idea of the sheer variety of Shift products for commercial tanks and semi truck parts, which are established suppliers. And according to recent sources visiting the https://www.shiftproducts.com/ is a must as they are one of the best suppliers.
Who Produces Semi-Trucks?
The trucking legend started in the 1910s when someone needed a vehicle to transport goods and converted a Ford Model-T into a flatbed truck. Soon after, manufacturers began offering factory-built truck options for those in need of commercial vehicles, ushering in a new class of road vehicles. Who are the top semi-truck manufacturers in the United States right now? Here's a rundown:
Freightliner manufactures and sells the most semi-trucks of any manufacturer and is one of the brands under the Daimler Trucks North America umbrella. They control 40 percent of the truck market.
Kenworth is one of the industry's oldest brands, having built trucks since 1914, with their first product being considered the original of all trucks. The market share is approximately 14%.
Peterbilt is another well-known truck manufacturer with a 13% market share. This iconic brand, owned by the same company that owns Kenworth, is one of the most prominent.
International – formerly International Harvester – has an 11% market share and is well-known for its buses and motorhomes.
Volvo is the fifth best-selling semi-truck brand in the United States, with a 10% share of the market, and is one of the world's leading manufacturers of heavy trucks. Volvo also owns and manufactures Mack, one of the most famous US track brands.
All mechanical systems, including vehicle engines, will inevitably wear out. Semi trucks are tough and built for heavy-duty use, but they are not impervious to wear and tear, and even the best-maintained trucks will have problems at some point. Constant vibration, long periods of continuous use, and harsh weather conditions can all contribute to the wear and tear on various parts of a semi truck. So, it is important to keep the Semi-Truck and its features Maintained.
Maintenance of semi-trucks
Regular inspections are always the first step in keeping your truck in good working order. If you notice any unusual sounds coming from the engine, don't ignore them; stop and investigate as soon as possible.
Even if you don't hear anything out of the ordinary under the hood, it's good to check the engine now and then to see any indications of a problem. Many parts of a semi truck's engine frequently need replacement or repair, and inspections like this can help identify them before they become major issues.
Here is a list of parts of a truck that might need regular check-ups and might also need changing:
Airbag systems provide a smoother ride and are frequently used in dry vans and box trailers that transport fragile goods or lighter loads. Leaf spring suspensions are more commonly used on flatbed trailers and trailers that require additional support due to the heavy loads they transport.
If the springs or airbags need to be replaced, it is critical that the work is done correctly and only high-quality semi-trailer parts are used. Working with a local semi-trailer repair shop to replace these parts is frequently the best option because the job may necessitate the use of specialized tools and equipment.
Tires on semi-trailers are probably the most common items that need to be replaced, and while they cannot be purchased from a semi-trailer parts dealer, they are a wearable item that most repair shops will have on hand. Worn tires can fail when the trailer is loaded, causing the truck to be difficult to control and resulting in an accident that damages the truck, trailer, and cargo.
Repair of the Brake System:
The brakes on your semi-trailer are a complex air-powered system that must be properly maintained to continue functioning properly. If an air line begins to leak, the brakes may lose air pressure, affecting performance. Most systems require air to disengage the trailer parking brake, so if the valve on the trailer is not working properly, it may need to be replaced.
So, to conclude, one might think, do they need to get their semi trucks and their parts regularly repaired and checked? The answer to that is a big fat yes! If you want your truck to be safe on the road, not just for you but also for other drivers. Periodic inspection is unquestionably required, and service must be performed at least once a year. If you were one of those people concerned with your truck, this article certainly might help you.