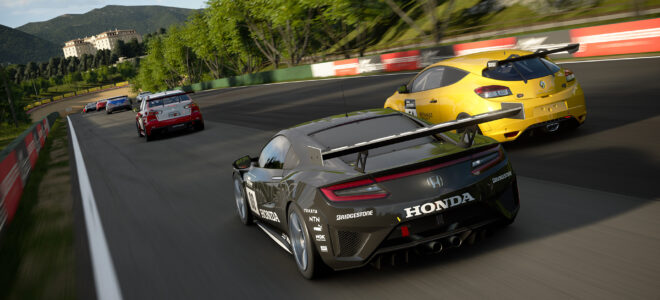 The world of racing games is about to get a major upgrade with the arrival of Forza Horizon 6 and other upcoming titles. From stunning visuals to intense competition, these games promise to bring gamers an exhilarating experience like never before.
With every track meticulously crafted and every car carefully chosen, players will be able to explore unique environments as they race their way through all kinds of courses.
Whether you are a novice looking for some lighthearted fun or an expert seeking a challenge, there will be something for everyone in this exciting new crop of car games. Get ready for the ride of your life!
Forza Horizon 6: The Next Generation of Racing Games
Forza Horizon 6 is the next generation of racing games and promises to be an unprecedented experience for players. With its stunning graphics, realistic physics engine, and user-friendly menus, Forza Horizon 6 takes the player into a world where every corner is filled with possibility.
From thrilling street races to epic cross country challenges, this game will have you hooked from start to finish. The expansive open world gives players plenty of opportunities for exploration as they discover hidden locations and secret shortcuts. Race around city streets or take on championship-level tracks in exotic locales – its all part of the Forza Horizon 6 experience!
Meanwhile other upcoming racing titles offer their own unique experiences that are sure to please any car enthusiast out there. Whether youre looking for intense competition or just want to cruise around town in style, these games are sure to provide hours upon hours of entertainment no matter your preference.
So get ready – buckle up and get ready for some exciting new racing action!
Test Drive Unlimited: Solar Crown
Test Drive Unlimited: Solar Crown is an upcoming open-world racing title with a unique premise. Players will be able to explore the world of Solar Crown and compete in racers, challenges, and activities as they progress through the game.
The game promises to deliver a highly detailed graphical experience that rivals Forza Horizon 6s stunning visuals and boasts realistic physics for truly immersive driving action.
Additionally, Test Drive Unlimited: Solar Crown features an innovative online multiplayer mode that allows players from around the globe to race against one another while exploring exotic locations.
With its impressive array of features and content, Test Drive Unlimited: Solar Crown is sure to be an exciting addition to the world of racing games!
Wrecknation
4. Wrecknation – The newest driving game to join the ever-growing list of upcoming racing titles is Wrecknation, an arcade-style racer where players test their skills in chaotic demolition derbies and fast-paced races around the world.
Compete against rivals with your own custom built car or take on a variety of wacky challenges designed to push you and your vehicle to its limits. With intense physics simulations and an expansive selection of tracks, cars, and upgrades, Wrecknation offers a thrilling experience for all levels of racers!
Experience the thrill of speed as you navigate tight turns, launch off jumps and battle it out for first place!
Conclusion
The racing genre has seen a resurgence in recent years, with more and more titles being released to entice gamers. Forza Horizon 6 is just one of the upcoming releases that promises to keep players on the edge of their seats as they take part in intense races around some of the worlds most iconic locations.
The game will also feature a range of customization options for vehicles, making it possible for players to build their own unique style.
Other games like Project CARS 3 and Assetto Corsa Competizione are ready to offer fans an immersive experience with realistic physics and graphics, while Gran Turismo 7 looks set to introduce revolutionary new features such as advanced AI opponents.
With so many amazing titles coming out soon, there's never been a better time for racing game enthusiasts!