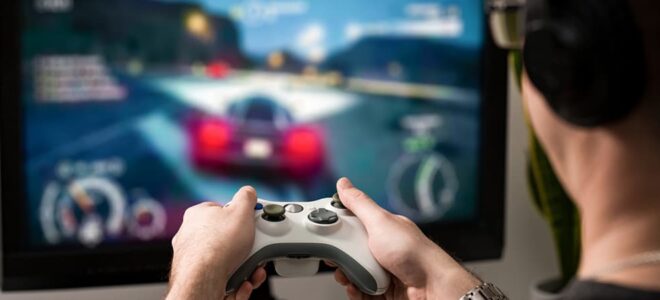 There's nothing quite like the thrill of racing around a track at high speeds. If you're looking for a car game that will get your heart racing, check out some of the best free to play racing games available online! We've rounded up three of our favorite racing games that are sure to provide hours of excitement. So put on your driving gloves and get ready to burn some rubber!
1. Drift Hunters
If you're looking for an adrenaline-pumping, high-speed racing experience, look no further than Drift Hunters. This free online game offers a realistic and immersive driving experience, with detailed car models, precise physics, and challenging tracks that will test your skills. But what really sets Drift Hunters apart from other racing games is its focus on drift racing. With a variety of customizable cars and a dynamic drift system that allows you to perfect your technique and earn points, Drift Hunters is the ultimate game for drift racing enthusiasts. But even if you're new to drift racing, you'll find that Drift Hunters is easy to pick up and play, with intuitive controls and a tutorial mode that will help you get started.
2. Touge Drift & Racing
Touge Drift & Racing is one of the most fast-paced racing games developed for iOS, Android, and PC devices. Players are challenged to maneuver their car as quickly and accurately as possible through courses filled with sharp turns, jumps, and obstacles like trees and rocks. The goal is to complete each race in the shortest time possible without crashing. The game offers a variety of different cars to choose from and various race modes, like drift racing, drag racing, and time trial. With its realistic graphics and intuitive controls, Touge Drift & Racing is sure to be a hit with any car lover.
3. Top Speed Racing 3D
Top Speed Racing 3D provides an exhilarating racing experience with realistic graphics and controls. Players can select from a variety of cars, choose from a number of unique tracks, and compete in races against other players or their own best times. The game offers two different control schemes to make maneuvering your car through the race track easier or more challenging depending on skill level. For an added challenge, players can also complete missions and unlock special vehicles.
4. Speed Racing Pro 2
Speed Racing Pro 2 takes racing games to the next level with its realistic physics engine and detailed graphics. Players have the option to choose between a variety of cars, each with their own unique characteristics and performance levels. The game offers three different difficulty levels and numerous tracks to race on, giving players plenty of challenges to choose from. Players can also compete in time trials and drift races, as well as create their own custom racing events. Speed Racing Pro 2 is a great choice for those who enjoy fast-paced racing games with intense competition.
Can I Play These Games On My Computer?
Yes, you can play these car games on your computer. Drift Hunters, Touge Drift & Racing, Speed Racing Pro 2, and Top Speed Racing 3D are all available completely free in your browser. You can play them with minimum graphical power, and they're all free to play. The minimum graphic requirement for them is 512 MB VRAM, and a CPU with at least 1.8 GHz or higher.
If you're looking for an adrenaline-filled racing experience, these three free to play racing games are sure to provide hours of entertainment. With realistic graphics, intuitive controls, and plenty of tracks and cars to choose from, each of these games will keep your heart racing until the finish line.