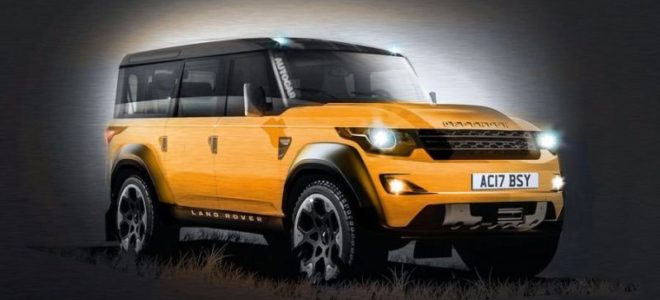 The Defender is one of the most iconic SUVs ever made and it has been in production, in one form or another, for more than half a decade. Unfortunately its aging design was not longer capable of delivering the performance and safety ratings currently in place. Because of that Land Rover was forced to discontinue the model a couple of years back. Not everything is lost though. A new one will take its place with the 2018 Land Rover Defender. This new model has been previewed a few years back with the DC100 concept. This was a compact off-road vehicle sporting a 2 liter diesel or petrol with the characteristics of the original Defender. It was presented as a rugged all terrain vehicle built with one purpose in mind, off-road performance.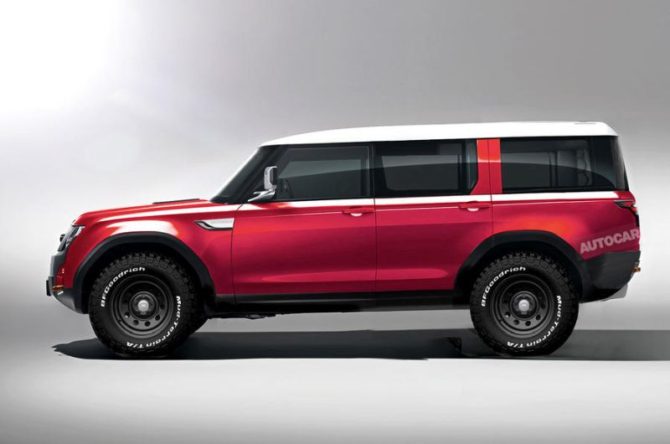 There is more than just that concept
For starters, the concept was using the same platform, and engines, found in the Evoque or the new Discovery Sport. Land Rover's CEO confirmed that the 2018 Defender will have nothing in common with those two. Instead, it is going to use the all aluminum structure found in the Range Rover Sport or the new Discovery. This already means a much more expensive vehicle than originally anticipated and likely a more capable one as well. The platform is modular but it is also big. The new Defender will likely be roughly the size of the Wrangler but it will cost significantly more. Some rumors suggested a base price of around $35,000 to $40,000 with the four door top end models going for a lot more than that.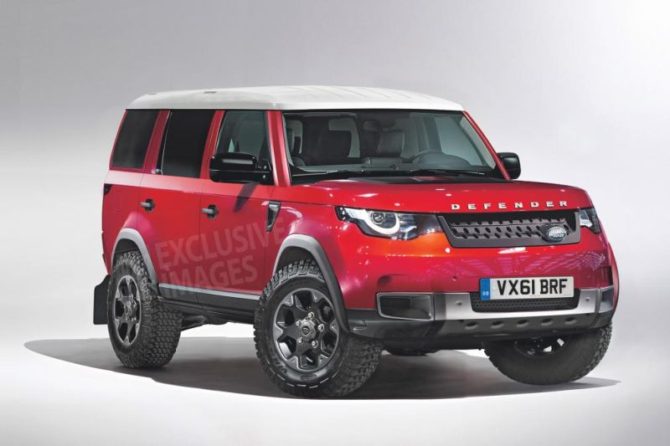 2018 Land Rover Defender – Is this a good direction?
It still is early to say much about where the 2018 Land Rover Defender is going. We do know that they finished the design and they started testing the prototypes. If the price is right then the Defender will have some serious problems in terms of competition, at least on the US market. Everywhere else though people will more than likely consider it as an alternative to cars like the Land Cruiser so it should not have such a large problem.
The aluminum – everywhere?
So far it seems that most of the car's structure will be built from this material. This means a lower weight than most SUVs of this size which means improved performance and economy. Also, thanks to the massive amount of technology that comes with this platform, it means extremely good off-road performance.
The design of new Defender
So far the closest we have been from the production 2018 Land Rover Defender is with the DC100 concept. Not that long ago though it seems that some official renders have been revealed. These basically show a modernized version of the original. While we are quite sure at this point that these are not exactly accurate, we do believe they show something interesting and that's the size. The upcoming Defender will more than likely be a true full size SUV. At this point we expect something more similar to the G Class Mercedes rather than anything else.
[ngg_images source="galleries" container_ids="442″ display_type="photocrati-nextgen_basic_thumbnails" override_thumbnail_settings="0″ thumbnail_width="120″ thumbnail_height="90″ thumbnail_crop="1″ images_per_page="20″ number_of_columns="0″ ajax_pagination="0″ show_all_in_lightbox="0″ use_imagebrowser_effect="0″ show_slideshow_link="0″ slideshow_link_text="[Show slideshow]" order_by="sortorder" order_direction="ASC" returns="included" maximum_entity_count="500″]
2018 Defender – What will power it?
The concept was using a 2 liter turbocharged petrol or diesel. The production model of the Defender might still get something similar on the lower end models. The Ingenium engines are more than capable of delivering more than 250 horsepower with ease. However, we are quite sure that the bulk of sales will become the V6 and V8 engines. The mid-range model should be the 3 liter supercharged V6 from Jaguar which is capable of 340 horsepower and 332 lb-ft of torque. There is also a 5 liter V8 in naturally aspirated or supercharged form. This engine can provide anything between 380 and 550 horsepower. An automatic is more than likely going to be the only offering while four wheel drive will be standard.