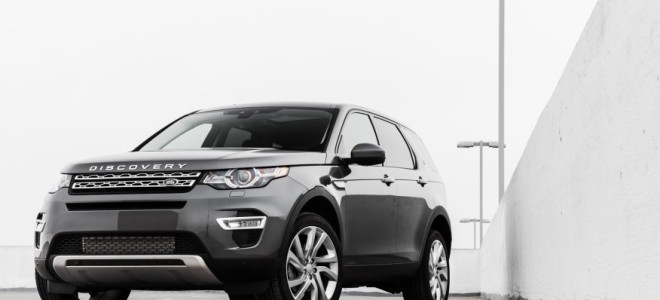 2015 seems to be set up pretty well for the car lovers. Every major and minor car manufacturing companies are warming up to have a couple new redesigned models that will be released within the same year. The competition is intense and all that mess will contribute to buyers. One of the car models that have always created a fuss and a stampede is 2015 Land Rover Discovery Sport, compact SUV from England. This 7 passenger SUV will go on the sale this fall and it will be delivered in early 2015.
2015 Land Rover Discovery Sport review
Exterior
Last year this company reviewed the exterior designs of their cars and this one will be the first to boast of the new designs. It will have new headlight design that give the car a vicious and performance ability look and a panoramic sunroof that allows you to stay in touch with the outdoors as you enjoy the luxury and comfort inside. The front two-bar grille with hexagonal mesh is minimized. It has curved body with strong and dynamic lines. Lower hood and tail improves aerodynamics which is states at great 0,36 Cd. This redesigned look with improved aerodynamics improves fuel efficiency and gives to 2015 Land Rover Discovery Sport sporty look. It features CFD (Computational Fluid Dynamics) which with acoustic windscreen lamination minimizes wind noise.
All models are fitted with new Halogen headlights with Xenon and LED technology. Signature Plus technology add adaptive-cornering technology which adjust the light beam to the angle of the steering wheel. The robust bumper on the front and rear shows the roots of the new Discovery Sport, availability to go anywhere. 2015 Land Rover Discovery Sport comes in 12 different colors: Fuji White, Corris Grey, Santorini Black, Loire Blue, Indus Silver, Scotia Grey, Kaikoura Stone, Aintree Green, Firenze Red, Barolo Black, Yulong White and Phoenix Orange.
Interior
You would expect nothing less than comfort and luxury inside the 2015 Land Rover Discovery Sport. It offers capacity for 7 passengers with the second and third row seats being able to fold into the floor to create more cargo space when needed. "Discovery Sport has required an incredible degree of creative intellect from both designers and engineers," said Gerry McGovern, Land Rover Design Director and Chief Creative Officer. "In my view this vehicle looks sensational both inside and out, it's been designed for hectic modern lifestyles with generous luggage capacity, innovative stowage solutions and configurable 5+2 seating, which have all been given equal status to create a vehicle where form and function work in perfect harmony. "Thanks to long wheelbase of 108 in. (2741 mm), 2015 Land Rover Discovery Sport has excellent head-, leg- and shoulder-room.
The new Land Rover Discovery Sport comes in couple trim levels: S, SE, HSE and HSE Luxury. Inside there is bran-new infotainment system with 8-inch touchscreen which includes remote operation by smartphone. InControl application includes everything what the driver need like Internet Radio, satellite navigation, wireless connection, Meridian audio system with 17 speaker surround system. The dashboard behind the steering wheel has 5-inch TFT screen with analog instrument dials and other relevant information like off-road model. When we talk bout safety there is autonomous breaking system that works on the speed up to 50 mph, lane departure warning, and stability systems to aid towing and traffic sign recognition.
2015 Land Rover Discovery Sport mpg specs
Under the hood, the 2015 Land Rover Discovery Sport will boast of a 2.0 liter 6-cylinder engine that will be able to generate about 240 horsepower at 5,500 rpm and 250 lb-ft of torque which is available from 1800 to 4000 rpm. There are a 2.2-liter turbodiesel engine which comes in two specifications, TD4 and SD4. With TD4 variation it produces 150 horsepower and SD4 improves performance to 190 horsepower. With SD4 it pushes new 7 passenger SUV from 0-60 mph in just 8.4 seconds and reach 117 mph. The fuel economy is stated at 35,2 mpg for petrol engine and 50,2 mpg for turbodiesel.
Petrol engine is mated to the 9-speed automatic transmission while TD4 and SD4 diesel engines have an option of 6-speed manual or 9-speed automatic transmission. Right now the 2015 Land Rover Discovery Sport is only available in all-wheel drive wile shortly after launch it will be available in two-wheel drive. This will reduce weight and CO2 emission which is great solution for people who rarely venture off-road.
2015 Land Rover Discovery Sport price and release date
2015 Land Rover Discovery Sport will be produced at Land Rover's factory at Halewood, Liverpool. This 7 passenger SUV will go on sale in first quarter 2015 together with the existing seven-seat Land Rover Discovery in over 170 markets worldwide. The price is still an unknown but we presume that the base price will be at $38,920 which includes a $925 destination charge.
You may also like: 2015 Toyota Highlander midsize SUV